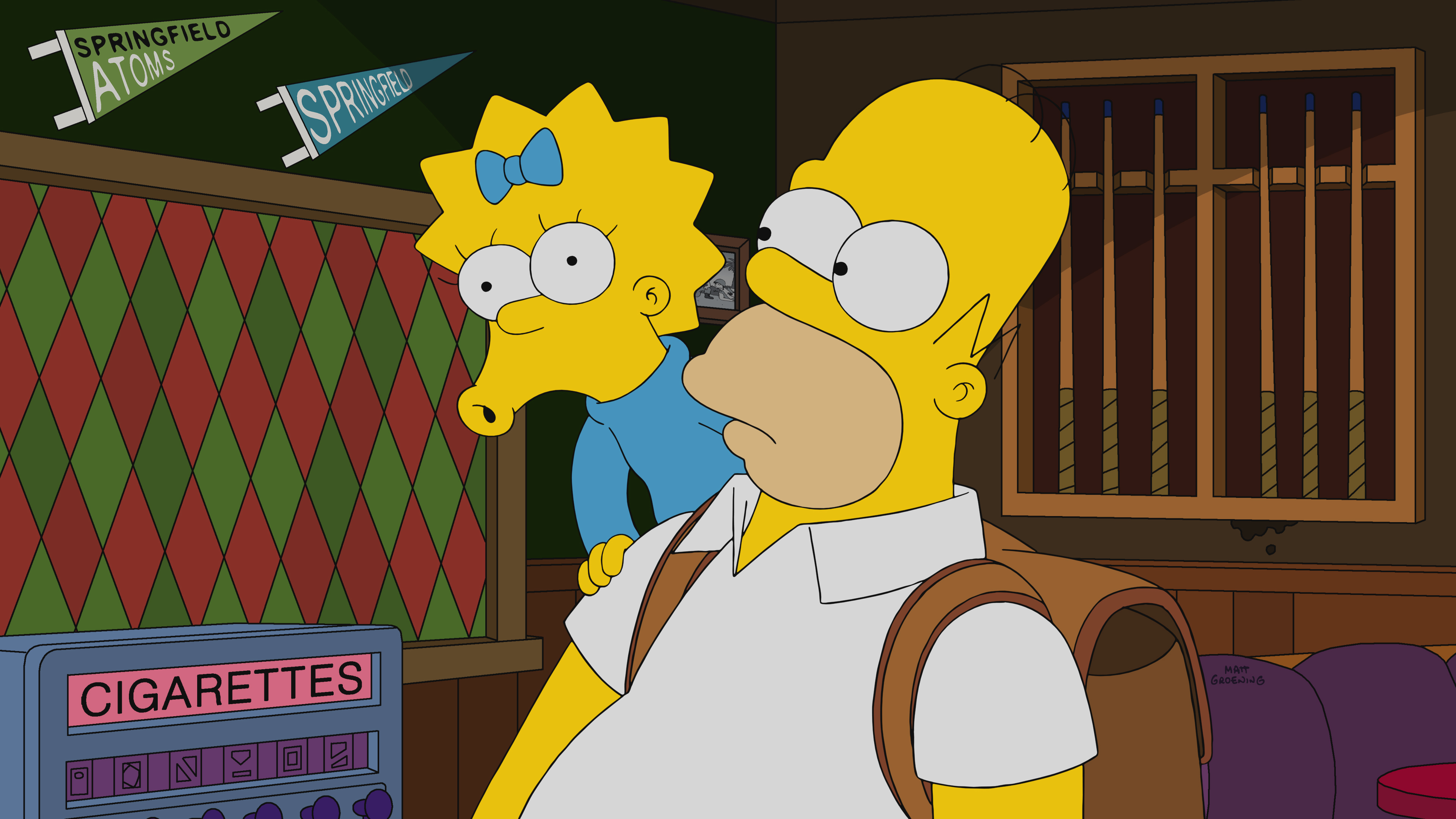 Sunday, October 15's episode scored a 1.3/5 demo rating and 2.905 million viewers – down from last year (1.5/5 and 3.221m), and, less so, from the season premiere (the last episode without a football lead-in; 1.4/5 and 3.261m) – with 58% of viewers in the 18-49 demographic (1.68m), and tying 24th in the demo for the top shows of the week.
The episode is also the earliest in any season 'The Simpsons' has had below three million viewers, and its 1.3 is the lowest 18-49 rating ever recorded in fall – both for first-run showings of an episode.
Despite the negatives, "The Simpsons" was the top show for Fox on Sunday night – #1 in demo and overall viewership – and was the highest-rated scripted show in the 18-49 demo of the night across broadcast and cable.
Sunday's episode had approximately a 25 million opposition on broadcast, the same as the season premiere – so the fall in viewers doesn't seem to have come much from here.
In catch-up news, the second episode of the season – "Springfield Splendor" – grew by 0.1 after three days of catch-up to a 2.3 rating. It tied with "The Gifted" to rank 15 in the 18-49 demo for shows on broadcast TV that week.
"Treehouse of Horror" episodes usually see an uplift, so we'll see whether the next one on Sunday follows that trend. Until Tuesday…
Sources:
TVByTheNumbers, ShowBuzzDaily, SpottedRatings