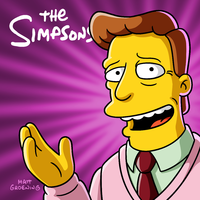 Information about the plot for the episode "E My Sports", which will air on March 17, 2019; has been released by FOX. The episode will be the 17th episode of Season 30.
In the episode …
"As Bart begins to excel in video game competitions, Homer discovers a passion for coaching him. Lisa attempts to bring Homer back to reality, but the plan causes chaos."
Guest stars
Guest stars for the episode include: Natasha Lyonne as Sophie and Ken Jeong as Korean Monk.
For further information…
If you want to read the original listing from FOX, visit this page.
If you want to know further info about the episode, check our Wiki article on it. We are always keeping it up-to-date.
If you want to know more about Season 30, visit our page for it in our Wiki!
Stay tuned for more!