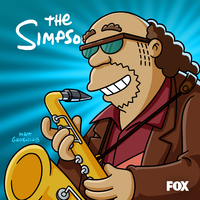 Information about the plot for the episode "The Road to Cincinnati", which will air on November 8, 2020; has been released by FOX. The episode will be the 6th episode of Season 32.
In the episode …
"Odd couple Skinner and Chalmers embark on an 800-mile car ride to Cincinnati to attend an administrator's convention. But whether they reach their destination without killing each other first is anyone's guess."
Guest stars
Guest stars for the episode include: Hannibal Buress as Finch.
For further information…
If you want to read the original listing from FOX, visit this page.
If you want to know further info about the episode, check our Wiki article on it. We are always keeping it up-to-date.
If you want to know more about Season 32, visit our page for it in our Wiki!
Stay tuned for more!