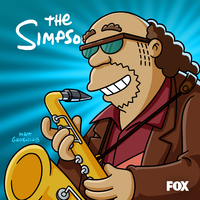 New information have been released on the season  32 episode "Mother and Child Reunion", with a new special guest, and the season 33 episode just announced "Mothers and Other Strangers", plus some new information on the 33rd production season!
If you want to know more about Season 32 and 33, visit our pages for them in our Wiki!
Stay tuned for more!
only first 5 set yet running 2,3 plus something special coming soon

— Al Jean (@AlJean) April 8, 2021
That was a misquote; we loved having Olivia but this script does not feature her as of now

— Al Jean (@AlJean) April 8, 2021
Herzog

— Al Jean (@AlJean) April 9, 2021
yes

— Al Jean (@AlJean) April 10, 2021