After revealing that Ed Sheeran will join the cast for Season 29 in the episode Haw-Haw Land, new informations for the episode, and Ed's role, have been revealed!
In an interview wih EW, it has been announced that Ed will play the role of the musician Brendan.
Al Jean said: "He keeps alternating [between], 'You're not that great, but you could be fantastic,' and she keeps falling for him because of his talent". Nelson is also trying to impress Lisa with his singing and Al Jean is asked how is Nelson's voice: "Well, you'll hear. He sings 'Save the Last Dance for Me' with new lyrics, and he kind of bullies those notes."
.@edsheeran is taking his talents to #TheSimpsons! @EW has the exclusive on the superstar's guest appearance: https://t.co/LA869qvZ3X

— The Simpsons (@TheSimpsons) July 17, 2017
Milhouse is not fond of this connection with Lisa, Al Jean says: "When Lisa meets Brendan, Milhouse comes in and he goes, 'I've brought three kinds of waters — cold, warm, and lukewarm'. Lisa goes, 'I'm not thirsty anymore,' and 'Milhouse goes, 'Dammit!' That's the effect he has on somebody else…. The girls love him but he's difficult."
Producer Mike Scully brought Sheeran to the show, having heard he was interested in appearing in it, Al Jean explains: "We had a perfect part for him. So we said, 'Oh, great, we'll have him do this!' And we recorded him over the phone from England."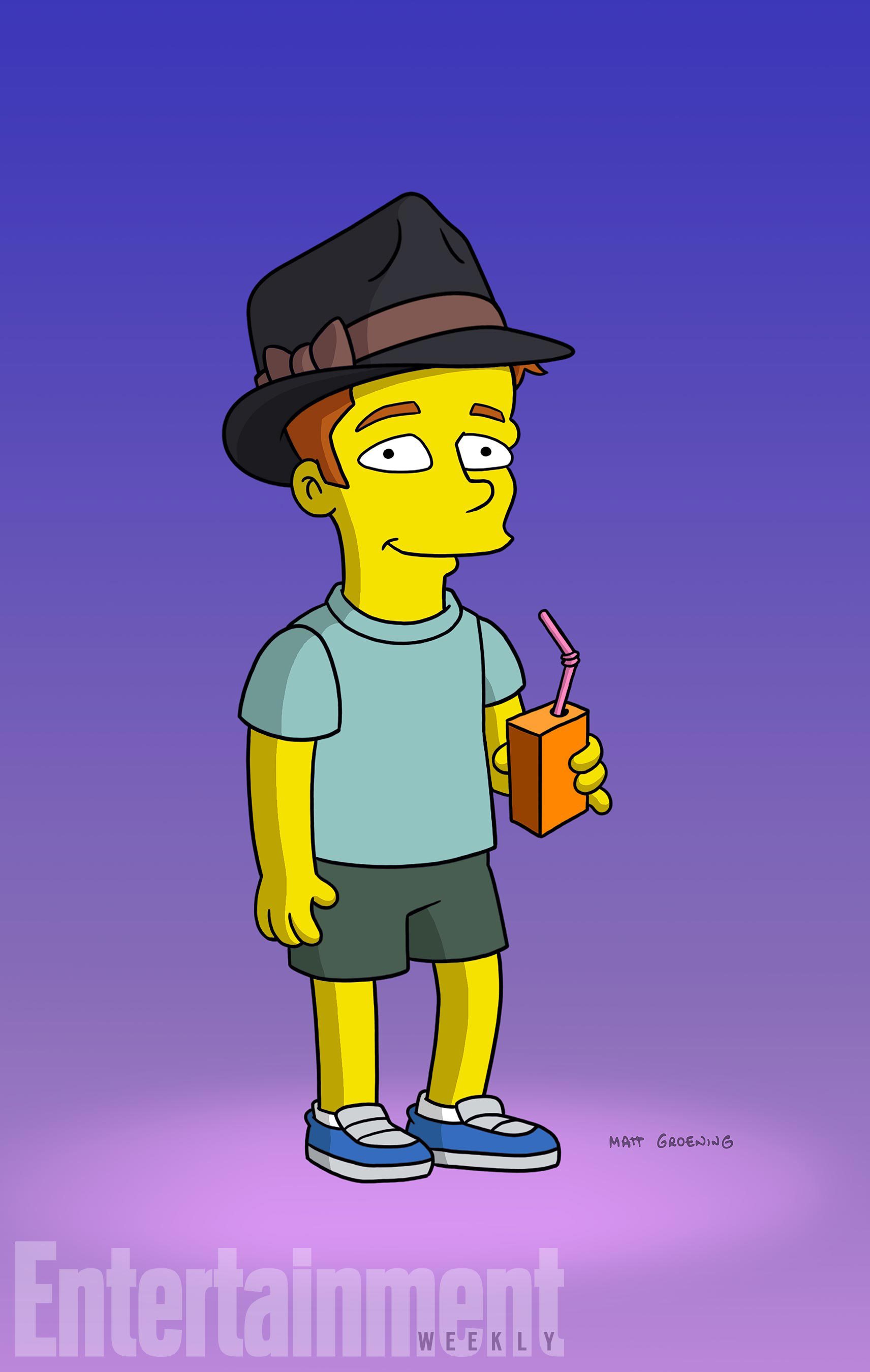 EW also adds that the episode is scheduled to air in late fall.
Stay tuned for more new informations!
Don't forget to visit our page on Season 29, as we always try to keep it up-to-date!