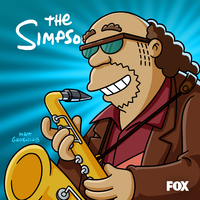 The list of episodes continues to fill up, as the title of an unknown numbered episode of the 32nd production season has been revealed. It is titled "Three Dreams Denied"!
It was the episode announced previously as a Comic Book Guy episode releasing in 2021.
Furthermore, more returning season 32 writers have been announced.
no but some comic book guy coming in 2021

— Al Jean (@AlJean) February 22, 2020
3 Dreams Denied

— Al Jean (@AlJean) May 30, 2020
we have; Jeff Martin and David Stern said yes.

— Al Jean (@AlJean) May 30, 2020
The episode will probably air during the 32nd broadcast season (2020/21 TV season).
Stay tuned for more new episode titles! Don't forget to visit our page on Season 32, as we always try to keep it up-to-date!