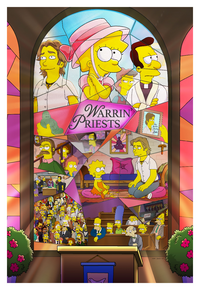 New information for upcoming episodes of Season 31 and Season 32 have been revealed.
The episodes will air during the 31st and 32nd broadcast season (2019/20 and 2020/21 TV season).
Stay tuned for more new episode titles! Don't forget to visit our page on Season 31 and 32, as we always try to keep them up-to-date!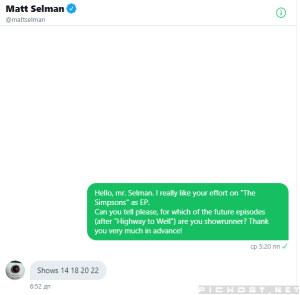 He'll be the show runner with Al Jean in The Incredible Lightness of Being a Baby, Warrin' Priests: Part Two and The Way of the Dog. He was show runner in Bart the Bad Guy too.
Source: No Homers Club
Cletus becomes a helium tycoon. Meanwhile, Maggie reunites with baby Hudson from Playdate with Destiny.
Source: TheFutonCritic
the wonderful Bob Anderson

— Al Jean (@AlJean) March 21, 2020
warrin priests part 2

— Al Jean (@AlJean) March 23, 2020
@Boy203Justin @ziggzagggamer @TheSimpsons @juliaprescott

— Al Jean (@AlJean) September 27, 2019