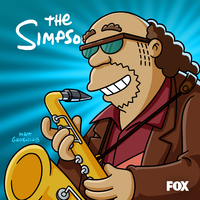 The list of episodes continues to fill up, as the title of the second episode of the 32nd production season (QABF02) has been revealed. It is titled "The Voice Actor's Apprentice"!
The episode will probably air during the 32nd broadcast season (2020/21 TV season).
Stay tuned for more new episode titles! Don't forget to visit our page on Season 32, as we always try to keep it up-to-date!
.@TheSimpsons Season 32 rolls on! pic.twitter.com/A6FVqxdsDS

— Al Jean (@AlJean) March 5, 2020
hello! today was the table read for my first written episode of TV, which is an episode of The Simpsons !! I've been crying over this for months and I have an eye twitch that I guess is permanent now and I have developed stress hives and I am so grateful!!! pic.twitter.com/cCAOOuG3a4

— danielle weisberg (@danielleweisber) March 5, 2020
Steve Moore

— Al Jean (@AlJean) May 20, 2020