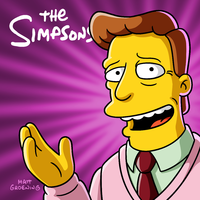 Information about the plot for the episode "Bart Vs. Itchy & Scratchy", which will air on March 24, 2019; has been released by FOX. The episode will be the 18th episode of Season 30.
In the episode …
"Krusty releases an all-female reboot of "Itchy and Scratchy," so Bart and his crew of all-male friends decide to boycott the show. After Bart's friends turn on him for laughing at the reboot, Bart joins a woke group of sixth-grade girls who commit crimes against patriarchy."
Guest stars
Guest stars for the episode include: Awkwafina as Carmen and Nicole Byer as Erica.
For further information…
If you want to read the original listing from FOX, visit this page.
If you want to know further info about the episode, check our Wiki article on it. We are always keeping it up-to-date.
If you want to know more about Season 30, visit our page for it in our Wiki!
Stay tuned for more!