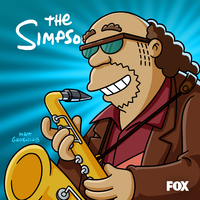 Information about the plot and a new Guest Star for the episode "Wad Goals", which will air on February 21, 2021 have been released by FOX. The episode will be the 13th episode of Season 32.
In the episode …
"Bart becomes a successful caddy, but Marge worries it is ruining his character."
Guest stars
Guest stars for the episode include: Stephen Root as Bildor.
For further information…
If you want to read the original listing from FOX, visit this page.
If you want to know further info about the episode, check our Wiki article on it. We are always keeping it up-to-date.
If you want to know more about Season 32, visit our page for it in our Wiki!
Stay tuned for more!