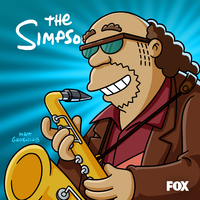 Information about the plot for the episode "Diary Queen", which will air on February 14, 2020 has been released by FOX. The episode will be the 12th episode of Season 32.
In the episode …
"Bart finds his old teacher's diary and learns a surprising secret. Then, Lisa discovers an even bigger surprise."
Guest stars
In a surprise news, the late Marcia Wallace makes a guest appearance as Edna Krabappel.
the next new one 2/14

— Al Jean (@AlJean) January 21, 2021
pretty much

— Al Jean (@AlJean) January 24, 2021
For further information…
If you want to read the original listing from FOX, visit this page.
If you want to know further info about the episode, check our Wiki article on it. We are always keeping it up-to-date.
If you want to know more about Season 32, visit our page for it in our Wiki!
Stay tuned for more!