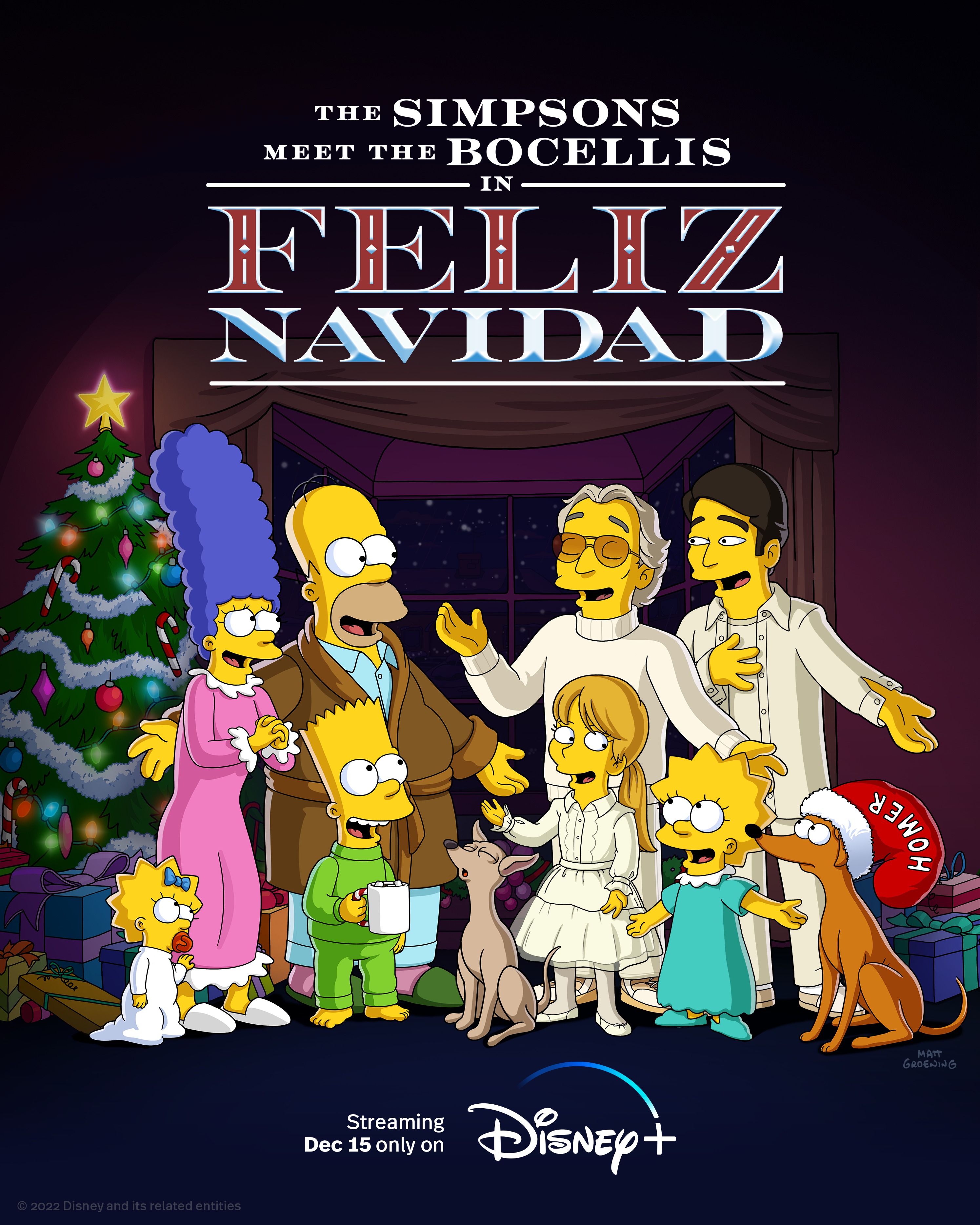 A new The Simpsons Disney+ short, The Simpsons Meet the Bocellis in Feliz Navidad, has been announced. The short will release on Disney+ on December 15th.
In the short, Homer surprises Marge with the ultimate gift: an unforgettable performance from Italian opera superstar Andrea Bocelli and his 25-year-old son Matteo and 10-year-old daughter Virginia.
More details about the short will be added when we receive them.