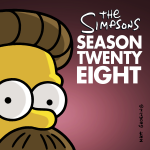 New details on two episode from Season 28 have been revealed.
In Friends and Family, Allison Janney will appear as a Special Guest. The episode is scheduled to air on Sunday, October 16th, 2016 as the 2nd episode of the season.
#TheSimpsons S28 E2 VABF18 music spotting just wrapped. Guest voice @AllisonBJanney pic.twitter.com/4sIy6uIsIo

— Chris Ledesma (@mxedtr) August 31, 2016
#TheSimpsons S28 E2 VABF18 FRIENDS AND FAMILY sched to air Sun, 10/2/16 on FOX #SimpsonsForever #Simpsons600

— Chris Ledesma (@mxedtr) August 31, 2016
In the episode The Caper Chase, Al Jean revealed to EW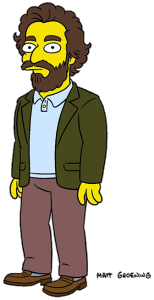 that Jason Alexander will play as Bourbon Verlander, an inventor of for-profit colleges who graduated at Yale University. Al Jean reveals that "He has a very evil scheme that is a little reminiscent of the film Ex Machina, where he has an army of androids built to capture all the student loans that the government is giving out." Ken Jennings will also guest star in the episode.
Source: EntertainmentWeekly
Stay tuned for more!