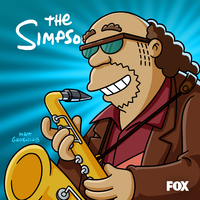 New information were revealed regarding the upcoming season 32 episode "Three Dreams Denied" have been revealed!
The episode was revealed to be the new name of the second episode of the 32nd production season (QABF02), previously titled "The Voice Actor's Apprentice"!
You can find the news on The Voice Actor's Apprentice announcement here and the one on Three Dreams Denied here.
That is correct

— Al Jean (@AlJean) June 23, 2020
Blake

— Al Jean (@AlJean) October 25, 2020
The episode will probably air during the 32nd broadcast season (2020/21 TV season).
Stay tuned for more new episode titles! Don't forget to visit our page on Season 32, as we always try to keep it up-to-date!