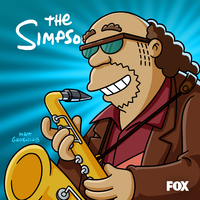 New information on multiple episodes of the 32nd production season has been revealed.
The episodes will probably air during the 32nd broadcast season (2020/21 TV season).
Stay tuned for more information! Don't forget to visit our page on Season 32, as we always try to keep it up-to-date!
One segment will be on the 2020 Elections, while in another segment, "Into the Homerverse", we'll see all different versions of Homer from different dimensions.
the amazing Rob Oliver

— Al Jean (@AlJean) March 6, 2020