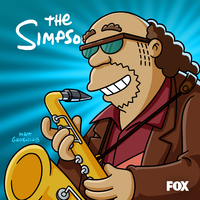 Information about the plot for the episode "The Dad-Feelings Limited", which will air on January 3, 2020 has been released by FOX. The episode will be the 11th episode of Season 32.
In the episode …
"Comic Book Guy and his wife Kumiko debate having a baby and we learn his awesome origin story."
Guest stars
Guest stars for the episode include: Dan Aykroyd as Postage Stamp Fellow, Bob Balaban as the narrator and Jenny Yokobori as Kumiko Albertson
For further information…
If you want to read the original listing from FOX, visit this page and this page.
If you want to know further info about the episode, check our Wiki article on it. We are always keeping it up-to-date
If you want to know more about Season 32, visit our page for it in our Wiki!
Stay tuned for more!