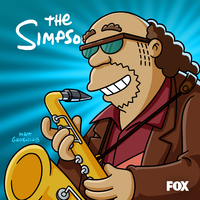 Information about the plot for the episode "Yokel Hero", which will air on February 28, 2021 have been released by FOX. The episode will be the 14th episode of Season 32.
In the episode …
"Cletus becomes a singing sensation, while Homer becomes a new man. Then, Cletus turns on his fans, ruining everything."
Guest stars
Guest stars for the episode include: Albert Brooks as Sick manage
For further information…
If you want to read the original listing from FOX, visit this page.
If you want to know further info about the episode, check our Wiki article on it. We are always keeping it up-to-date.
If you want to know more about Season 32, visit our page for it in our Wiki!
Stay tuned for more!