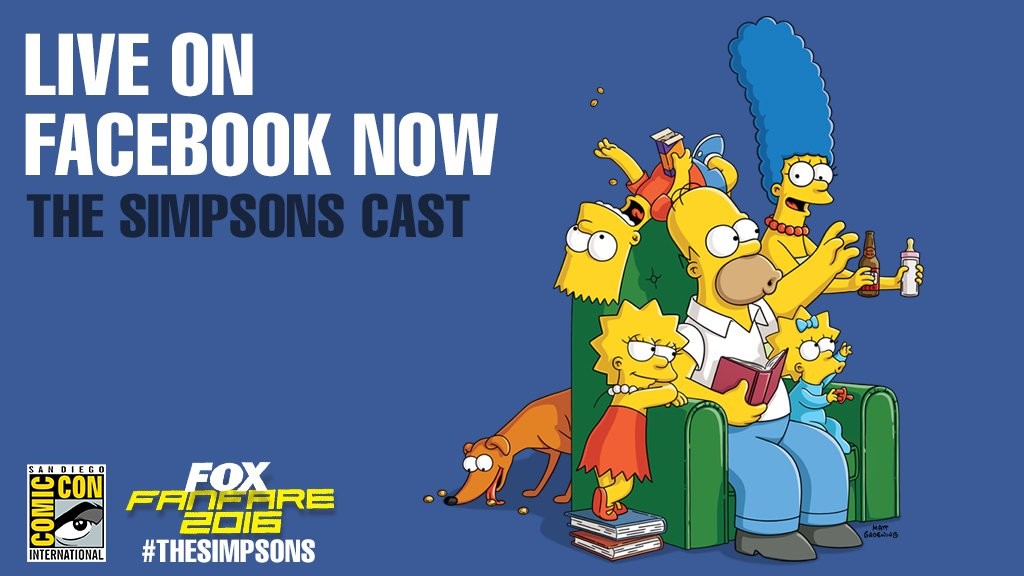 Watch The Simpsons crew live from the San Diego Comic-Con International recorded on Facebook by clicking on the link below!
https://www.facebook.com/FOXTV/videos/10153823782472993/
Present at the stream: Matt Groening, executive producers Al Jean and Matt Selman, supervising director Mike B. Anderson, Oscar-nominated director of The Simpsons Movie David Silverman, and voice of Bart Simpson Nancy Cartwright! Presented by Shira Lazar.
A new info for Season 28 has been revealed: Spider Pig will return!
Remember,
Stay tuned for more coverage on the Comic-Con as news are announced!