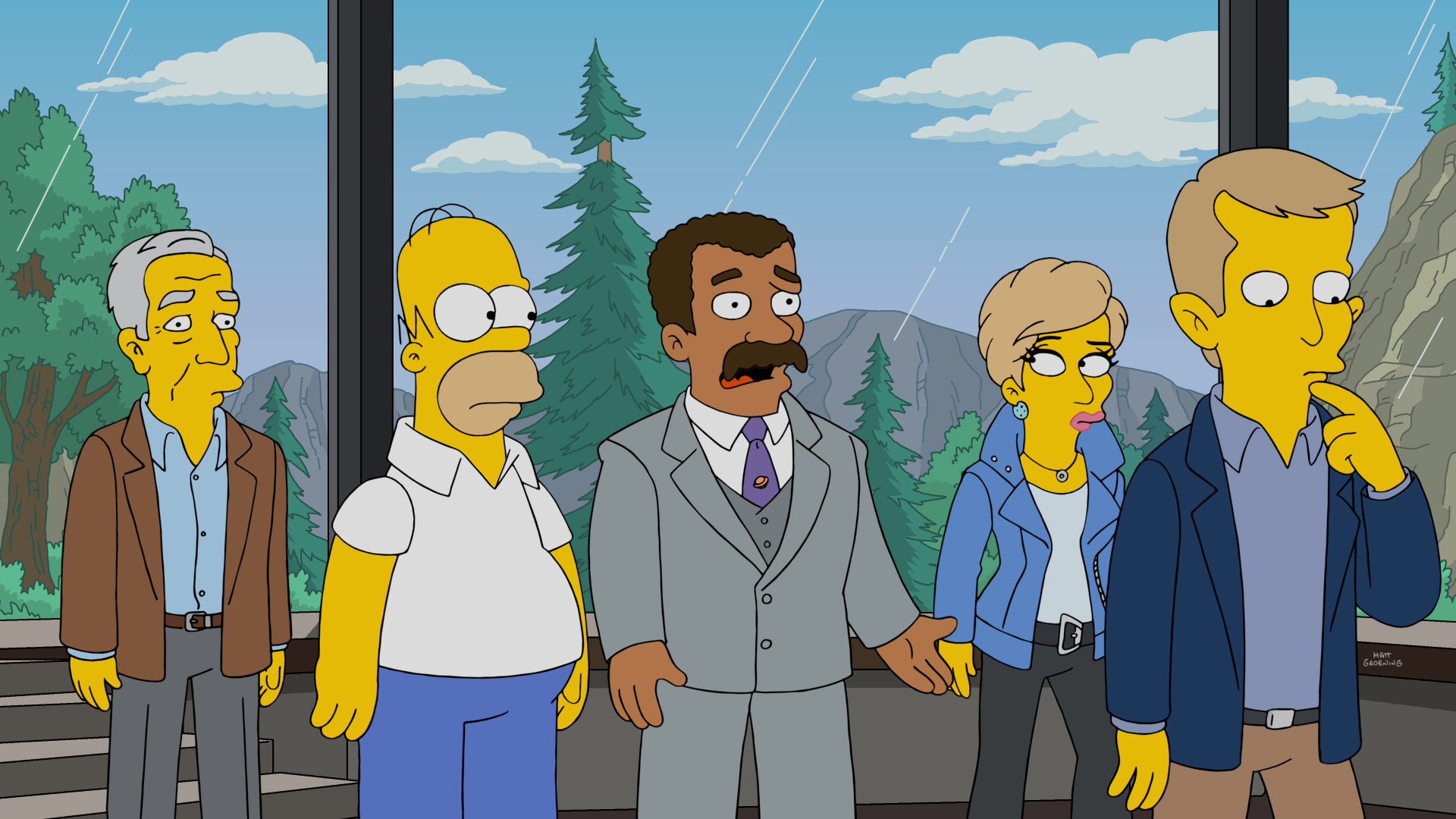 "The Simpsons" is the name, four all-time ratings lows in one season's the game.
Last season there was "The Burns Cage", which scored a then new all-time low of a 1.044 rating in the 18-49 demographic and 2.315 million viewers.
First this season was "Fatzcarraldo", with a 1.02 rating.
Then came along "A Father's Watch", with a 1.00 rating.
Next arrived "The Caper Chase", last Sunday night's episode, with an all-time low 18-49 rating and a new low in viewership, with 0.90 and 2.128 million viewers Sunday's episode also garnered a 3% audience share – not the lowest ever, probably the only thing about Sunday's episode that wasn't!
Three all-time lows in 18-49s and one all-time low in total viewership, all in one season. That's not good, especially with the last new low being fractional (under a 1.0 rating).
The season average so far is 1.89/5.8 and 4.443 million viewers. By this point last season, it was 1.79/5.8 and 4.401 million viewers.
"The Simpsons" managed to stave off going fractional with its last episode, but the American Music Awards (which caused "The Burns Cage"'s low ratings last year, which at that point were the lowest ever ratings in 18-49s and total viewership for the show) struck it again, and "The Simpsons" lost.
Nevertheless, irrespective of the low ratings, "The Simpsons" was actually first in scripted shows on broadcast TV (the main four networks), among the 18-49 demographic, on Sunday night, tying with "Chicago Justice", and in all shows on broadcast, tied fourth!
The show officially (to one decimal place) went fractional in the preliminary ratings (it was fractional to third-decimal places last episode), and was at just 0.896 to three decimal places.
The equivalent episode last year was "The Burns Cage" – a bit of a coincidence that for the same Sunday two years running "The Simpsons" drew a new low for total viewership.
Despite the "American Music Awards"' large 18-49 rating, it only skewed 25% to that audience, with "The Simpsons"' 56% skew tying with "Family Guy" for the third largest skew of the broadcast TV night.
The audience against "The Simpsons" in its timeslot, on broadcast TV, added up to around 23 million viewers.
Why must FOX keep putting the Simpsons against shows they know are going to attract huge audiences and therefore knock their own shows (which they've already experienced by putting "Fatzcarraldo" against the Grammys and it pulling in the show's lowest 18-49 rating ever)? Who knows why they didn't air a repeat like "Family Guy" did. And usual powerhouse "Little Big Shots" was knocked by 0.5 down to 1.2 – very low for its standards. FOX was even fractional (below a 1.0 rating) for all of its night!
See you on May 2nd for analysis of the next episode's ratings!