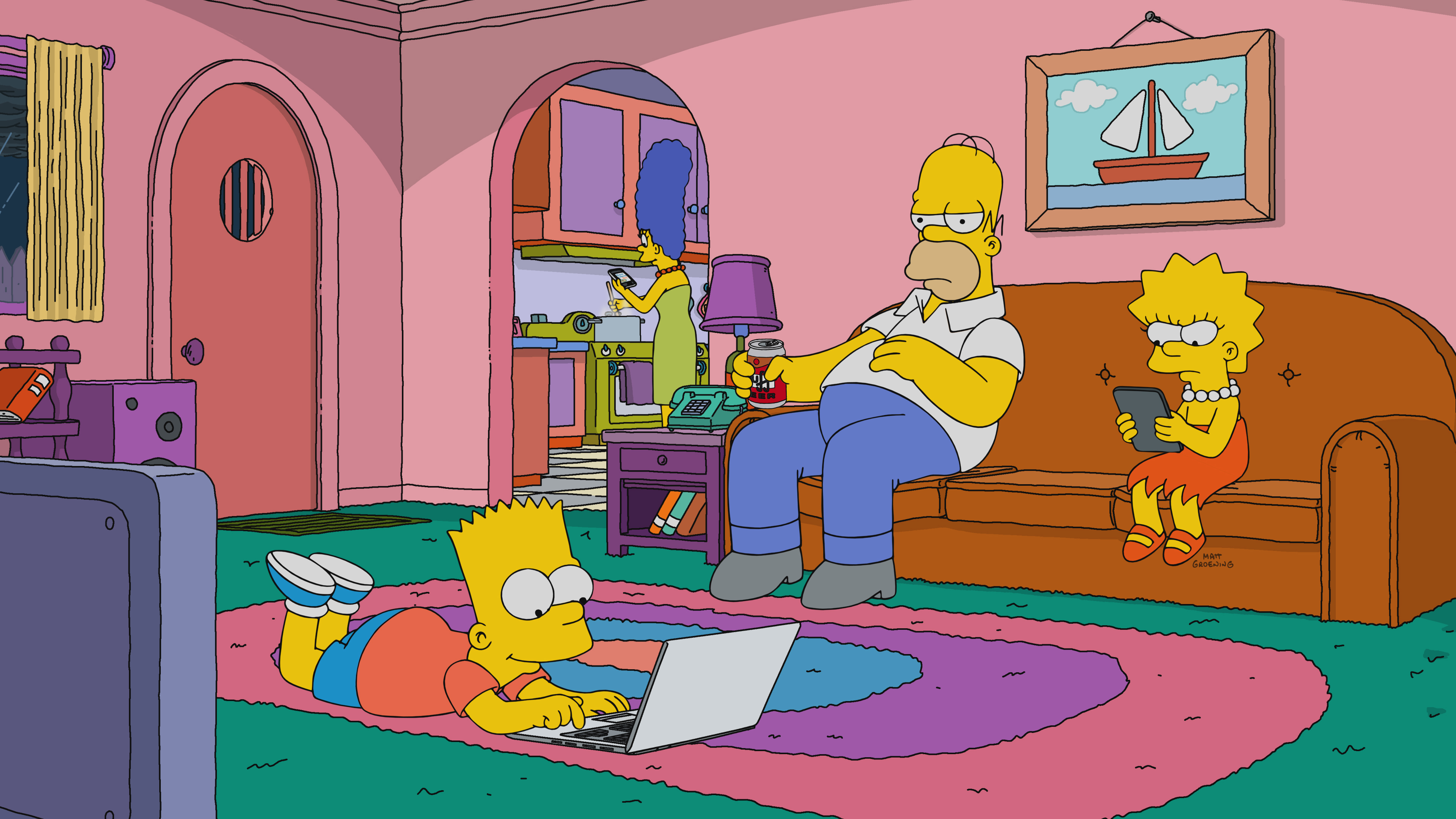 The "American Idol" finale performances, the "Billboard Music Awards" and a two-hour finale of "NCIS: Los Angeles" – "The Simpsons" didn't have much of a chance, and dipped further into the dreaded fractions the show has called a home for the past few months (bar one occasion).
Sunday's season closer performed below-average, sliding for the second time ever to a 0.8 rating, with a 3% share and 2.1 million viewers. (It's unknown at this point the full unrounded demo rating (if it's below 0.84, it's a new series low).)
In both the demo rating and viewership, it tied the lows of 0.8 and 2.1m, respectively, made by "Homer Is Where The Art Isn't" on March 18, which was the first episode after a long hiatus.
The episode skewed 52% in the target 18-49 demographic, which equates to 1.1m viewers in that age range.
The episode's numbers are down from the previous episode (0.9/4, 2.142m) and last season's finale (0.9, 2.15m).
In terms of the other shows on FOX that evening, "The Simpsons" tied in the demo rating with the FOX finale of "Brooklyn Nine-Nine" and "Family Guy" (although it's likely the latter beat "The Simpsons" in the unrounded demo ratings again), yet beat the others in viewership – as it was, once again, the only show of the night on FOX to be seen by more than two million people.
In terms of Live+SD averages, this season averaged 1.43 in the demo and 3.45 million in total viewership – in stark contrast to last season's averages of 1.76 and 4.15 million viewers.
As said in the title, there was heavy competition on Sunday night, with around 21-23 million circulating on the other three broadcast networks during the episode's timeslot – higher than usual for this time of year, when viewing levels are usually lower.
I'll be back in at most a month to look at how the season performed as a whole, once the full catch-up figures are posted. Until then – or October 2 – I bid you farewell.
Sources: TVBytheNumbers, SpottedRatings, ShowBuzzDaily