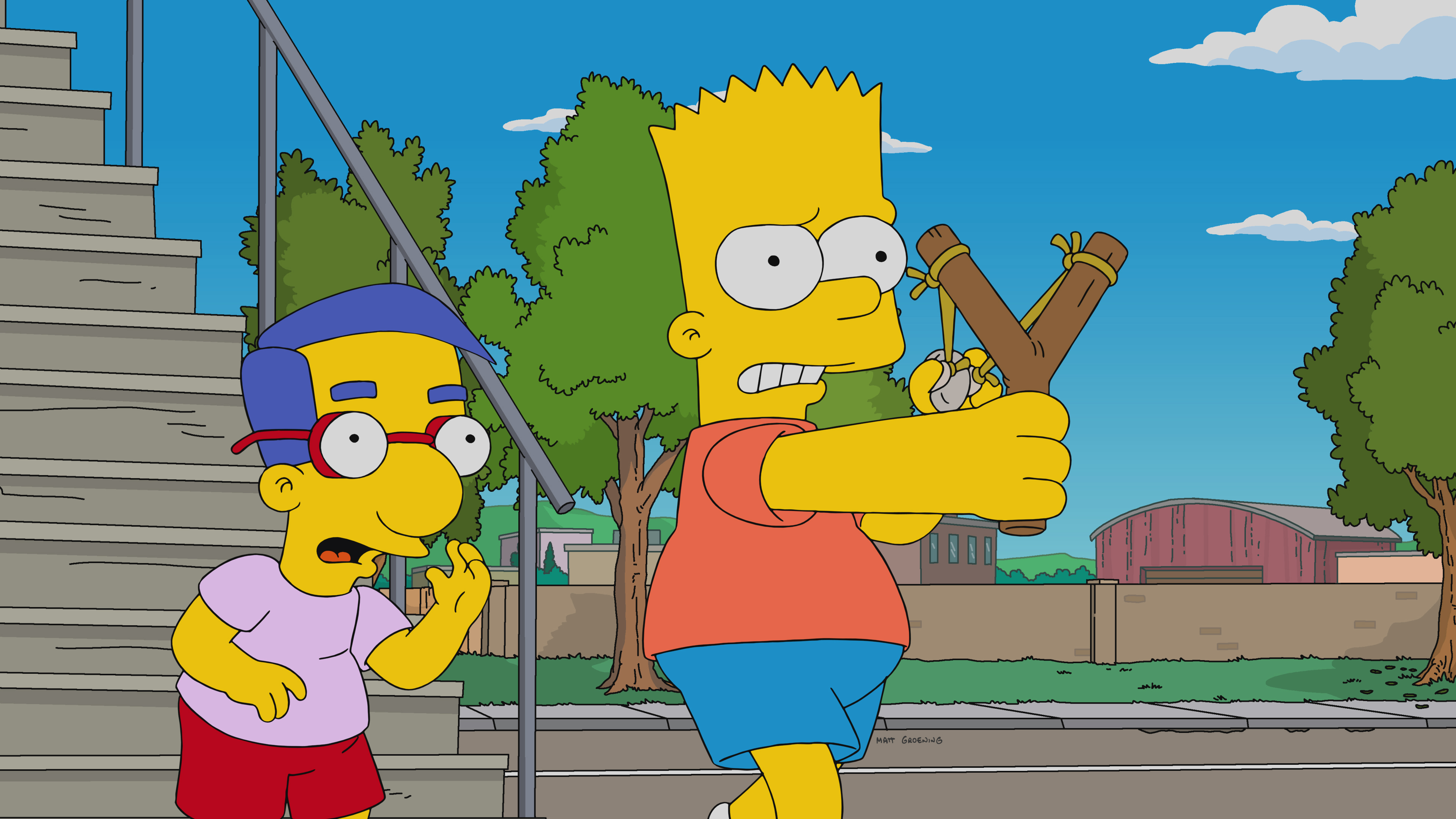 No Easter bunny hopping about for "The Simpsons", as it narrowly avoids dipping below the two million viewers mark.
Another episode, another fractional rating for "The Simpsons", three weeks/episodes in a row this time (a new record).
Sunday's episode drew a 0.9/4 rating and 2.06 million viewers – the show's lowest viewership yet. (The last episode had 2.147m viewers (but the same demo rating and share), to put into contrast.) Around 56% of viewers were in the key 18-49 demo; that equates to around 1.2 million viewers, and tied for the lowest skew of Fox's night for non-repeat shows.
Despite all the doom and gloom, "The Simpsons" did manage to make it out as Fox's most-watched show of the night, although that title doesn't look so good when you realise that the most-watched show of the night got just 2.06m viewers. "Family Guy" came in just under "The Simpsons" in viewership, and slightly over in the unrounded demo rating (or at least was in preliminary ratings); it was the only other show on Fox that night with over two million viewers.
This season is currently averaging a 1.67 rating and 4.07 million viewership.
Could the low viewership be excused? The episode did have the old-skewing Jesus Christ Superstar live event to contend with on NBC, which drew around 9 million during the show's half-hour. Around about an additional 13 million viewers were also split between the other two main networks during the timeslot, making it a 22 million opposition; although, that is not that much higher than normal…
See you next Tuesday to see how the next episode fares up – up against normal schedules with no special events and no basketball-inflated opposition. Naturally, it should increase, but we'll see…
Sources: TVbyTheNumbers, SpottedRatings, ShowBuzzDaily
N.B. A previous version of this article incorrectly included an image from, and linked to, the episode that would air the following Sunday. This has been amended.