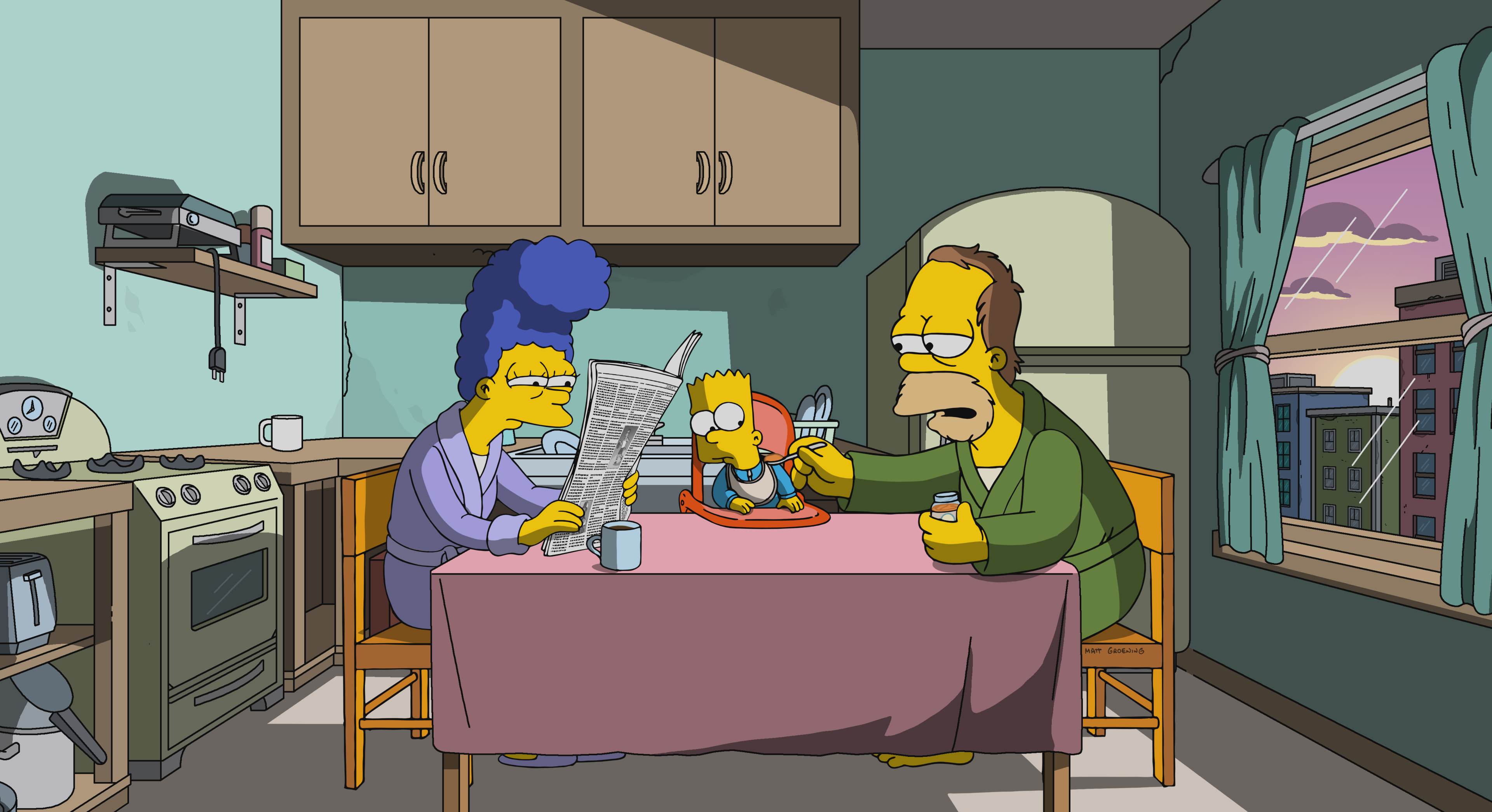 "Simpsons" may have recovered from last week, but it's hanging onto a non-fractional future (for this season) by its fingertips.
Sunday's episode was up on the last week's episode (which scored a series low in the key demo and overall viewership) with a 0.9/4 rating and 2.147 million viewers – not great numbers, but it did have unusually heavy competition (which I'll come onto later). That viewership figure is the third-lowest; last week's episode and "The Caper Chase"'s numbers are the first- and second-lowest respectively. The episode's 18-49 skew was 54% (the lowest of Fox's night), equating to approximately 1.16m viewers in that demographic.
In the key (rounded) demo ratings, "The Simpsons" tied with almt all of the rest of originals on Fox that night ("Bob's Burgers", "Brooklyn Nine-Nine" and "Family Guy"), but won Fox's night in viewers (and was the only show of Fox's night with over two million viewers).
This season is averaging 1.7 and 4.23m so far.
As aforementioned, the episode had severe competition: during its timeslot, there were around 30 million viewers in total watching the other three main networks, with the number of viewers riveted to "60 Minutes" (boosted by the basketball and the Stormy Daniels interview) constituting around/just over half that figure.
See you next Tuesday to see if the weekend of chocolate eggs will be the factor in deflating "The Simpsons"' ratings for the next episode.
Sources: TVBytheNumbers, SpottedRatings, ShowBuzzDaily