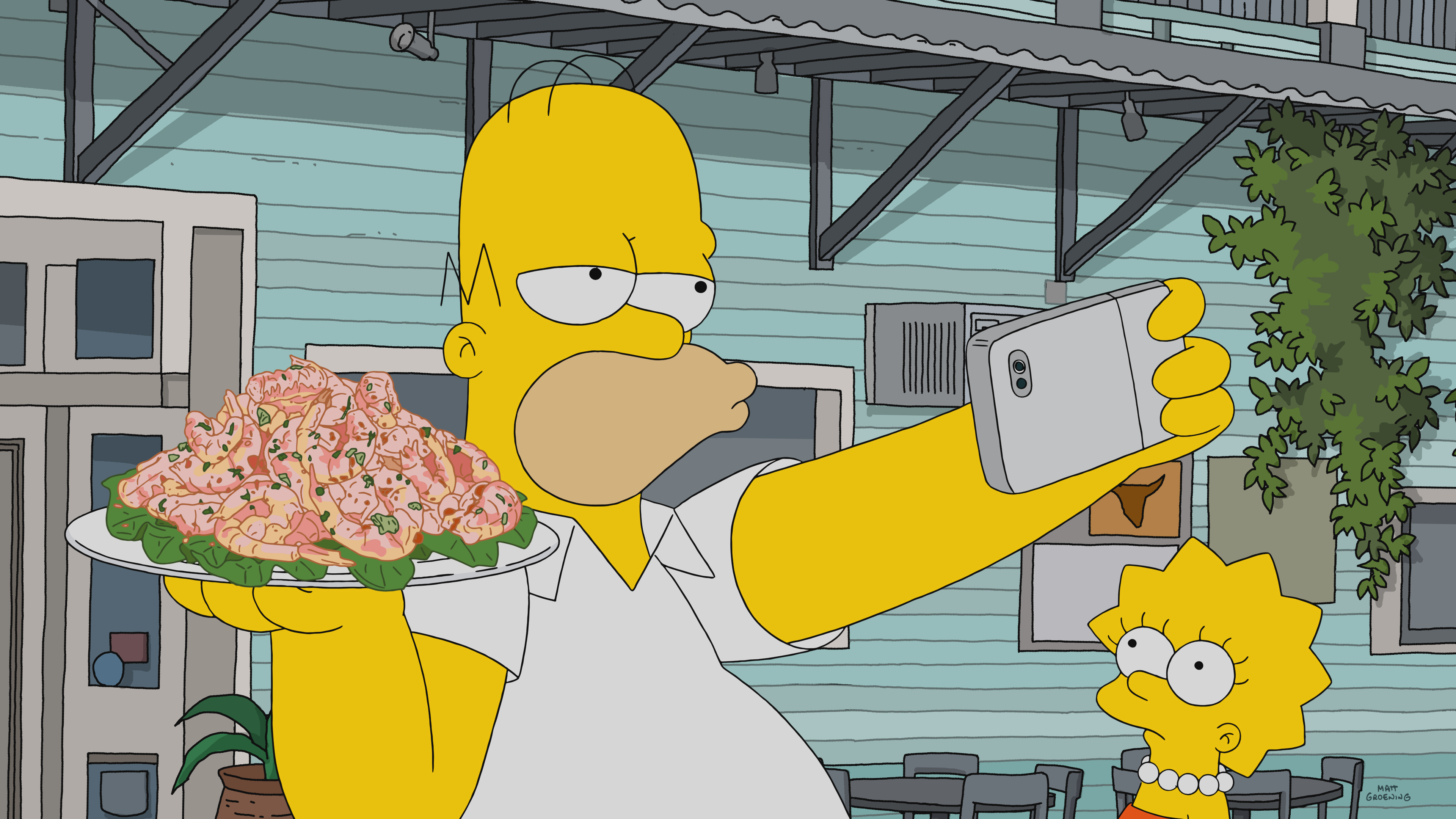 Sunday's episode was back down in fraction town, with a 0.9/4 rating and 2.194 million viewers (of which around 56% – around 1.23 million viewers – were aged 18-49, in the key demo). Both the demo rating – bar the share – and viewership were down from last week's 1.0/4 and 2.262m.
"The Simpsons" narrowly beat "Family Guy" in the demo rating, and also came out on top in viewership, being the only show above two million viewers on Fox during Sunday primetime.
So far, this season is averaging a 1.55 demo rating and 3.741m viewers.
Opposition on the other three main networks was around 19-20 million; lower opposition than usual should correlate to highest viewership, but the downtick in ratings may be actually due to how the evenings are getting lighter and so people aren't watching TV until later.
See you next Tuesday, to see how many tune in to see "The Simpsons" become the longest-running scripted primetime TV series. My guess is that it'll just remain steady.
Sources: TVBytheNumbers, SpottedRatings, ShowBuzzDaily