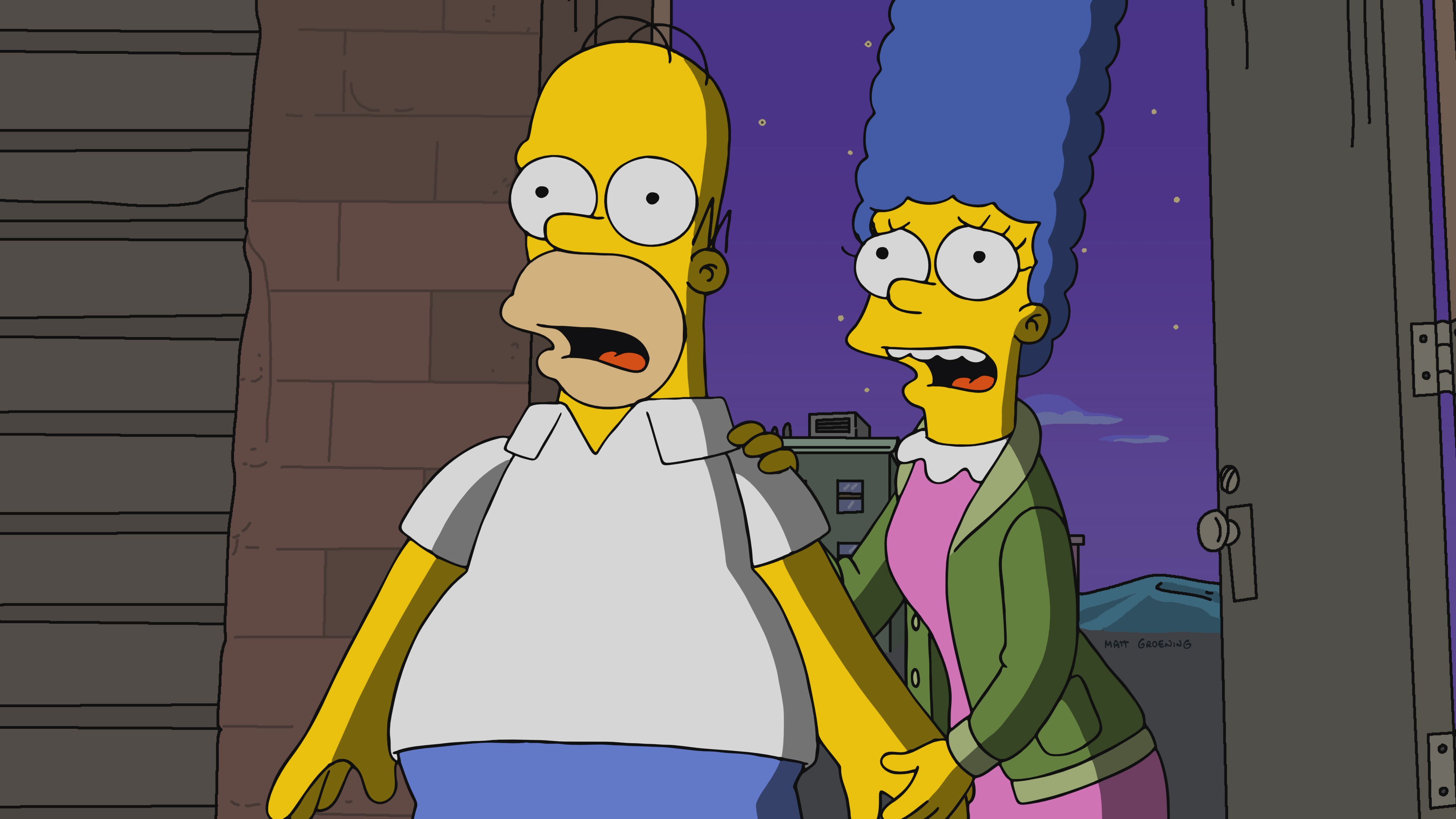 It is rare to see a show actually uptick in the ratings at this time of year, with daylight saving time and fewer people watching early in effect, yet "The Simpsons" managed to do that on Sunday, and broke the four-week run down in fraction town.
Sunday's episode scored a 1.0/4 rating and pulled in 2.262 million viewers. Around 57% of those viewers were in the 18-49 demographic, equating to approximately 1.3 million viewers.
The previous episode had 0.9/3 and 2.151m.
This is the first time "The Simpsons" hasn't been fractional since returning from its hiatus; the last episode over a 1.0 was "Frink Gets Testy" on January 14, which garnered 3.3/11 and 8.042m.
It was also the only show of Fox's primetime schedule to nab a 1.0+ rating – with the rest of the originals 0.6-0.8 – and be over the two million viewers mark.
This season so far is averaging a 1.6 rating and 3.8m viewers.
The upturn in ratings is even more surprising considering the increased competition; around 22-25 million viewers were located elsewhere on the other three broadcast networks during "The Simpsons"' timeslot, plus competition from an NBA playoff on cable that ran into the timeslot (around four million viewers and very male-skewing).
This poster honestly thought "The Simpsons" would crash to a new low on Sunday, given it was against the high-rated "Country Music Awards". It definitely surprised me, but let's see whether it holds up next week, and if it does, the uptick this past Sunday is less likely be due to people tuning in after the controversial Apu moment in the previous episode! See you Tuesday!
Sources: TVBytheNumbers, SpottedRatings, ShowBuzzDaily