The list of episodes continues to fill up, as the title of the tenth and eleventh episodes of the 29th production season (XABF10 and XABF11) have been revealed.
Finally made it to Springfield! Comic Book Guy-ed out big time at The Simpsons table read for "King Leer". Best. Episode. Slash. Day. Ever. pic.twitter.com/YLzmTqLUe8

— Jack Savige (@jacksavige) July 6, 2017
The title of the first episode is "King Leer".
.@TheSimpsons table read 636 #onemorethanGunsmoke pic.twitter.com/41cXXAQljy

— Al Jean (@AlJean) July 20, 2017
The title of the second episode is "Lisa Gets the Blues".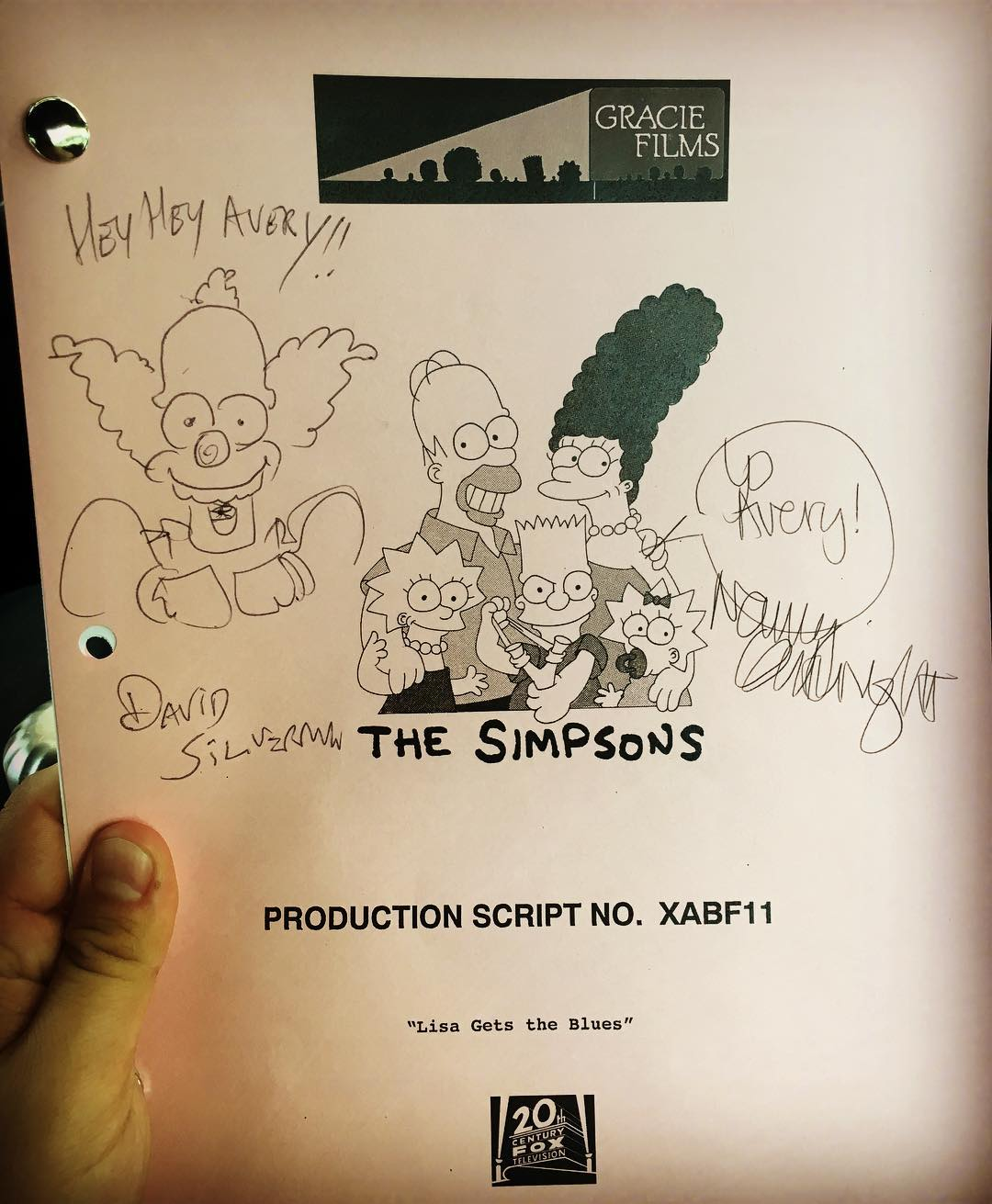 The episodes will air during the 29th broadcast season (2017/18 TV season).
Stay tuned for more new titles!
Don't forget to visit our page on Season 29, as we always try to keep it up-to-date!