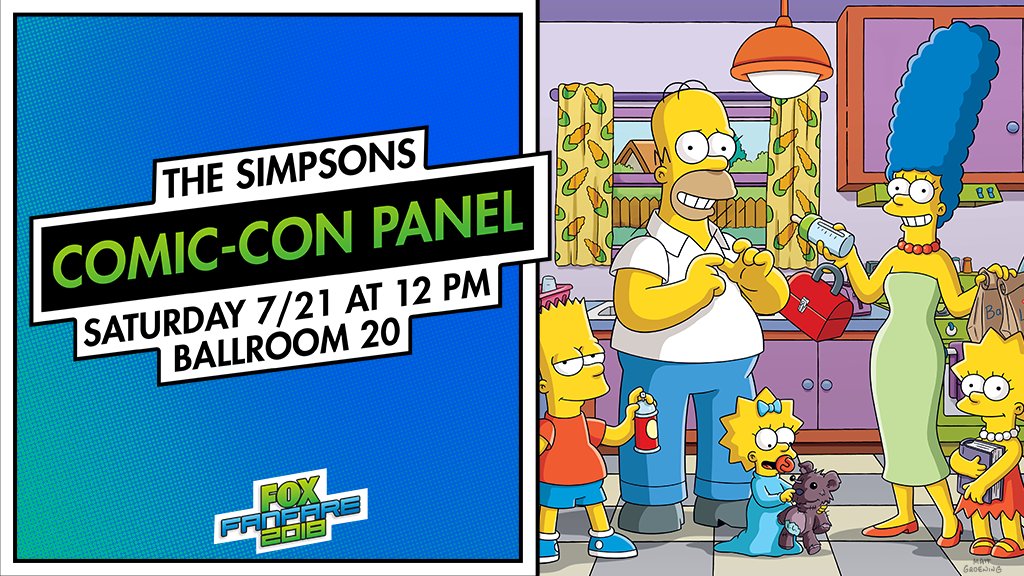 The San Diego Comic-Con 2018 started last Thursday and today will take place most of the panels of FOX's shows, including The Simpsons. The panel will take place between 12pm and 12:45pm (San Diego time).
We'll do some kind of "live report" of the panel in a post that will be created shortly after it starts, collecting info from lots of sources. Minutes after the panel ends, a post that will have the highlights of the event will be published.
The Panel
The Simpsons' team looks ahead to their 30th(!) season with creator Matt Groening, executive producer Al Jean, legendary director David Silverman, actress Tress MacNeille, and moderator Johnathan Fernandez. Warning: There will be prizes!
Remember,
Stay tuned for more!