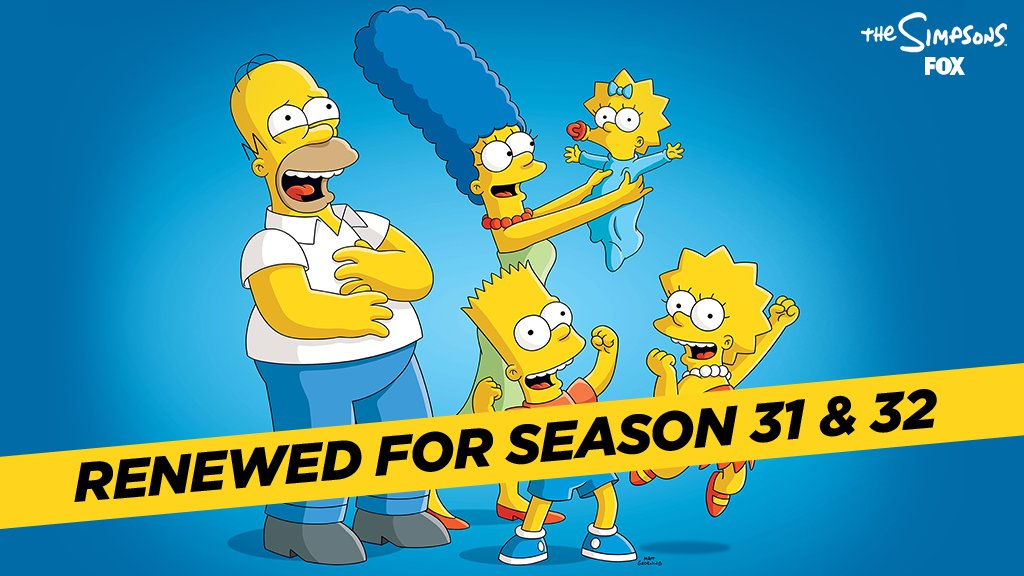 The show has been renewed by Fox for Season 31 and 32! It will bring the show up to 713 episodes!!
"Woo hoo! 32 Seasons! Watch your back 'Meet the Press'", said Homer Simpson.
.@TheSimpsons Two more years! Thank you for choo-choo-choosing us! https://t.co/ABhEUkDUqA

— Al Jean (@AlJean) February 6, 2019
Currently airing its 30th season, the show has won 33 Emmy Awards, 34 Annie Awards, a 2016 People's Choice Award and a 2016 Environmental Media Award. It was also the first animated series to win a Peabody Award and was nominated for an Academy Award in 2012 for the theatrical short "The Longest Daycare." The feature-length "Simpsons Movie" premiered in 2007, grossing over $527 million at the global box office.
This season, the show has a multi-platform average audience of 7.5 million viewers per episode, an 82% gain over its Live+Same Day audience.
Sources: Variety, Fox Press Release.