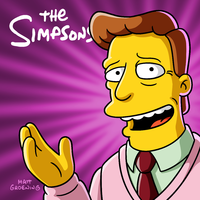 Information about the plot for the episode "The Incredible Lightness of Being a Baby", which will air on April 7, 2019; has been released by FOX. The episode will be the 20th episode of Season 30.
In the episode …
"Marge won't let Maggie play with her new baby crush because of his annoying mother, leading Maggie into a depressive spiral. Meanwhile, Mr. Burns tasks Homer with swindling Cletus out of his helium fortune."
For further information…
If you want to read the original listing from FOX, visit this page.
If you want to know further info about the episode, check our Wiki article on it. We are always keeping it up-to-date.
If you want to know more about Season 30, visit our page for it in our Wiki!
Stay tuned for more!