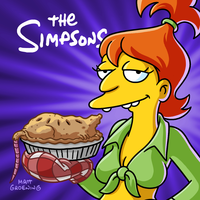 The scheduled Air date for the upcoming Season 31 episode, titled "The Incredible Lightness of Being a Baby", has been announced.
The episode will air on April 19, 2020.
If you want to know more about Season 31, visit our page for it in our Wiki!
Stay tuned for more!
.@TheSimpsons in related news The Unbearable Lightness of Being a Baby scheduled for air 4/19/20

— Al Jean (@AlJean) February 28, 2020