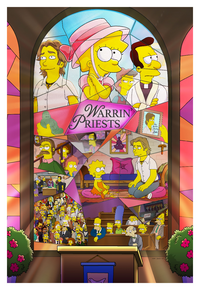 Sneak Peeks for the 19th episode of Season 31, titled "Warrin' Priests: Part One", have been released by FOX. The episode will air this Sunday, April 26, while Part Two will air next Sunday, May 3! Note: the first one was released earlier and was moved to this article, in its right place.
If you want to know more about Season 31, visit our page for it in our Wiki!
Stay tuned for more!
Sneak Peeks