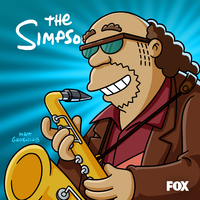 A preview image for the upcoming  season 32 episodes "Now Museum, Now You Don't" and "Treehouse of Horror XXXI" have been released!
The episodes will probably air during the 32nd broadcast season (2020/21 TV season).
Stay tuned for more new episode titles! Don't forget to visit our page on Season 32, as we always try to keep them up-to-date!
.@TheSimpsons for lefthanders AND righthanders from "Now Museum Now you Don't" coming this fall… pic.twitter.com/eCpbkWrCXk

— Al Jean (@AlJean) July 16, 2020
A preview image for Treehouse of Horror XXXI has been revealed pic.twitter.com/h9WYrpxwvk

— Out of Context Simpsons Couch Gags (@OOCCouchGags) July 9, 2020