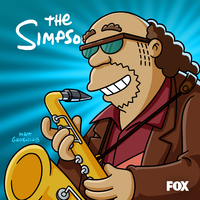 After announcing early which episode will be the premiere of the season, the October lineup for Season 32 has been announced!
The 2nd one will be "I, Carumbus", airing October 4th.
The 3rd one will be "Now Museum, Now You Don't", airing October 11th.
And the 4th one will be "Treehouse of Horror XXXI", airing October 25th.
A possible date and title for the 5th episode, airing November 1st, is "The 7 Beer Itch".
I think I, Carumbus airs 10/4 and Now Museum 10/11

— Al Jean (@AlJean) August 16, 2020
7 beer itch likely 11/1

— Al Jean (@AlJean) August 17, 2020
This dates are susceptible to variation as they're scheduled and not confirmed.
The episodes will air during the 32nd broadcast season (2020/21 TV season).
Stay tuned for more information! Don't forget to visit our page on Season 32, as we always try to keep it up-to-date!