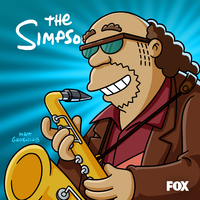 The list of episodes continues to fill up, as a few days ago, the title of the fifteenth episode of the 32nd production season (QABF15) has been revealed. It is titled "The Last Barfighter"!
We have reported news on it but didn't have any news on the announcement yet.
The episode will probably air during the 32nd broadcast season (2020/21 TV season).
Stay tuned for more new episode titles! Don't forget to visit our page on Season 32, as we always try to keep it up-to-date!
The Last Barfighter by Dan Vebber

— Al Jean (@AlJean) August 27, 2020
In an interview with Awards Daily, Hank Azaria revealed the plot of the episode too: It will be a John Wick parody featuring Moe.
Tim Bailey

— Al Jean (@AlJean) September 10, 2020