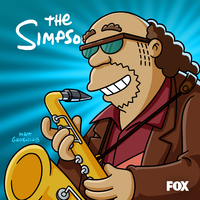 Information about the plot and a Sneak Peak for the episode "I, Carumbus", which will air on October 4, 2020; have been released by FOX. The episode will be the 2nd episode of Season 32.
In the episode …
"At a museum exhibit of Ancient Rome, Marge and Homer get into an argument about Homer's lack of ambition. They then imagine a Roman version of what would happen if Homer was more career-driven."
Guest stars
Guest stars for the episode include: Michael Palin as Museum Curator.
For further information…
If you want to read the original listing from FOX, visit this page.
If you want to know further info about the episode, check our Wiki article on it. We are always keeping it up-to-date.
If you want to know more about Season 32, visit our page for it in our Wiki!
Stay tuned for more!