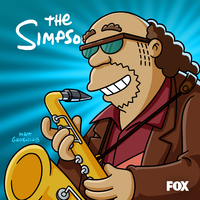 Information about the plot for the episode "Now Museum, Now You Don't", which will air on October 11, 2020; has been released by FOX. The episode will be the 3rd episode of Season 32.
In the episode …
"Lisa stays home from school to explore the wonders of Western art. She appears as Lisanardo, while Bart takes the shape of a French impressionist, Homer and Marge as Diego Rivera and Frida Kahlo, and Maggie as a warrior Cupid."
For further information…
If you want to read the original listing from FOX, visit this page.
If you want to know further info about the episode, check our Wiki article on it. We are always keeping it up-to-date.
If you want to know more about Season 32, visit our page for it in our Wiki!
Stay tuned for more!