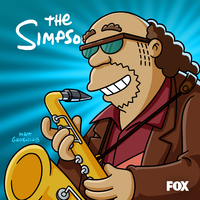 Information about the plot for the episode "Treehouse of Horror XXXI", which will air on October 18, 2020; has been released by FOX. The episode will be the 4th episode of Season 32 and the 31st installment in the annual Treehouse of Horror series.
In the episode …
"Don't miss the annual terror-themed trilogy, including a frightening look at the 2020 election, parodies of Pixar and Spider-Man: Into the Spider-Verse and a ninth birthday Lisa just can't get over."
Guest stars
Guest stars for the episode include: Ben Mankiewicz as himself.
For further information…
If you want to read the original listing from FOX, visit this page.
If you want to know further info about the episode, check our Wiki article on it. We are always keeping it up-to-date.
If you want to know more about Season 32, visit our page for it in our Wiki!
Stay tuned for more!