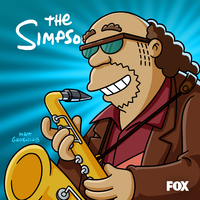 Information about the plot for the episode "Podcast News", which will air on November 15, 2020; has been released by FOX. The episode will be the 6th episode of Season 32.
In the episode …
"Grampa is accused of a crime. Meanwhile, Kent Brockman questions his career."
Guest stars
Guest stars for the episode include: Yeardley Smith as herself, co-host of the true-crime podcast Small Town Dicks, Morgan Fairchild as Vivienne St. Charmaine, Stellan Skarsgard as himself, Christine Nangle as Tabitha Shingle and Bill Simmons as himself.
For further information…
If you want to read the original listing from FOX, visit this page.
If you want to know further info about the episode, check our Wiki article on it. We are always keeping it up-to-date.
Ruth Powers will return
On another note, Ruth Powers has been announced to return in a future episode.
she will return

— Al Jean (@AlJean) October 22, 2020
wait and see

— Al Jean (@AlJean) October 22, 2020
If you want to know more about Season 32, visit our page for it in our Wiki!
Stay tuned for more!