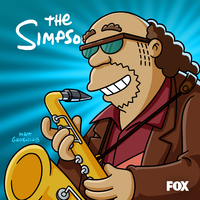 A guest star for the upcoming season 32 episode "Do PizzaBots Dream of Electric Guitars?" has been announced, as J. J. Abrams will guest star in it! The episode will air on March or April 2021.
If you want to know more about Season 32, visit our page for it in our Wiki!
Stay tuned for more!
electric pizzabots

— Al Jean (@AlJean) November 9, 2020