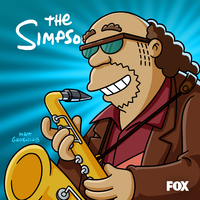 The Air date for the upcoming 12th episode of Season 32, titled "Diary Queen", have been delayed.
The previously announced air date of January 10, 2021, was delayed due to the NFL playoff. The episode now has no set air date.
If you want to know more about Season 32, visit our page for it in our Wiki!
Stay tuned for more!
Now will be later due to football…

— Al Jean (@AlJean) December 13, 2020