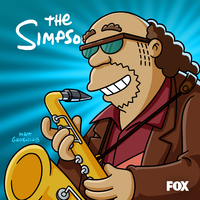 The list of episodes continues to fill up, as the title of the fifth episode of the 33rd production season (UABF05) has been revealed. It is titled "The Longest Marge"!
The episode will probably air during the 33rd broadcast season (2021/22 TV season).
Stay tuned for more new episode titles! Don't forget to visit our page on Season 33, as we always try to keep it up-to-date!
ask @dcguzzler ????

— Al Jean (@AlJean) April 30, 2021
That episode is called, "The Longest Marge"

— Carolyn Omine (@CarolynOmine) May 2, 2021
Brian Kelley, @dcguzzler wrote it. I'm not sure who is directing. I just know it's very funny.

— Carolyn Omine (@CarolynOmine) May 2, 2021
It definitely has Marge and Bart in it!

— Carolyn Omine (@CarolynOmine) May 2, 2021