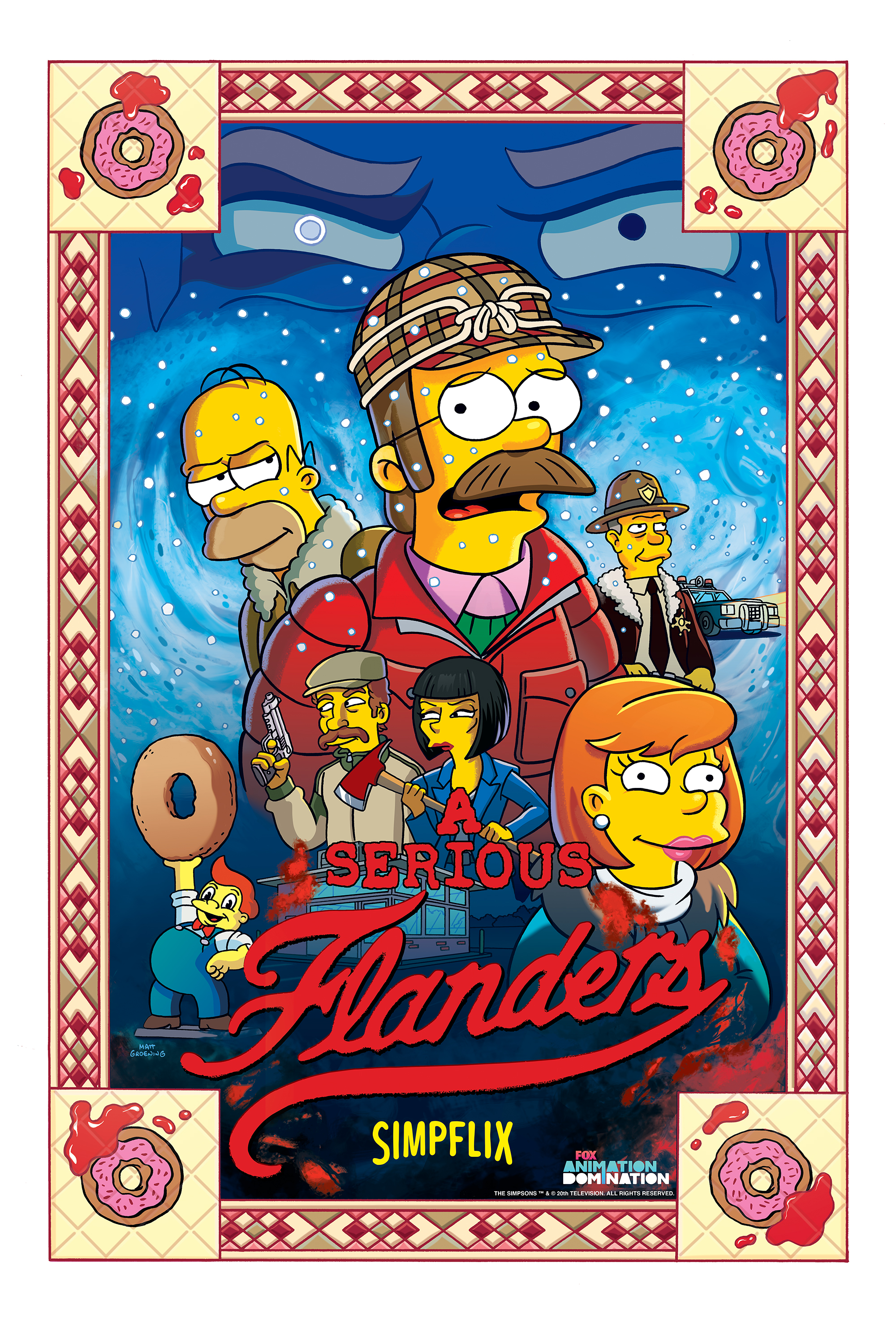 Information about the plot for the episode "A Serious Flanders (Part 2)", which will air on November 14, 2021 have been released by FOX. The episode will be the 7th episode of Season 33.
In the episode …
"Uff-da! Things for Ned and Homer go from bad to gosh-darn worse in the stunning conclusion of this SIMPFLIX prestige crime thriller."
Guest stars
Brian Cox as Kostas Becker, Joe Mantegna as Fat Tony, Cristin Milioti as Barbara Belfry, Chris O'Dowd as Seamus, Timothy Olyphant as Sheriff Flanders and Jessica Paré as Collette.
For further information…
If you want to read the original listing from FOX, visit this page.
If you want to know further info about the episode, check our Wiki article on it. We are always keeping it up-to-date.
If you want to know more about Season 33, visit our page for it in our Wiki!
Stay tuned for more!