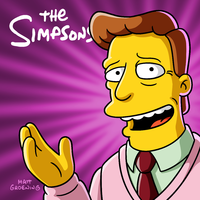 Information about the plot for the episode "The Girl on the Bus", which will air on January 13, 2019; has been released by FOX. The episode will be the 12th episode of Season 30.
In the episode …
"When Lisa spots a new best friend from the window of the bus, she gets a taste of what life could be like with a different, more cultured family, and proceeds to try and live a double life."
Guest stars
Guest stars for the episode include: Patty LuPone as Sam's Mother and Terry Gross as Herself.
For further information…
If you want to read the original listing from FOX, visit this page.
If you want to know further info about the episode, check our Wiki article on it. We"re always keeping it up-to-date.
If you want to know more about Season 30, visit our page for it in our Wiki!
Stay tuned for more!