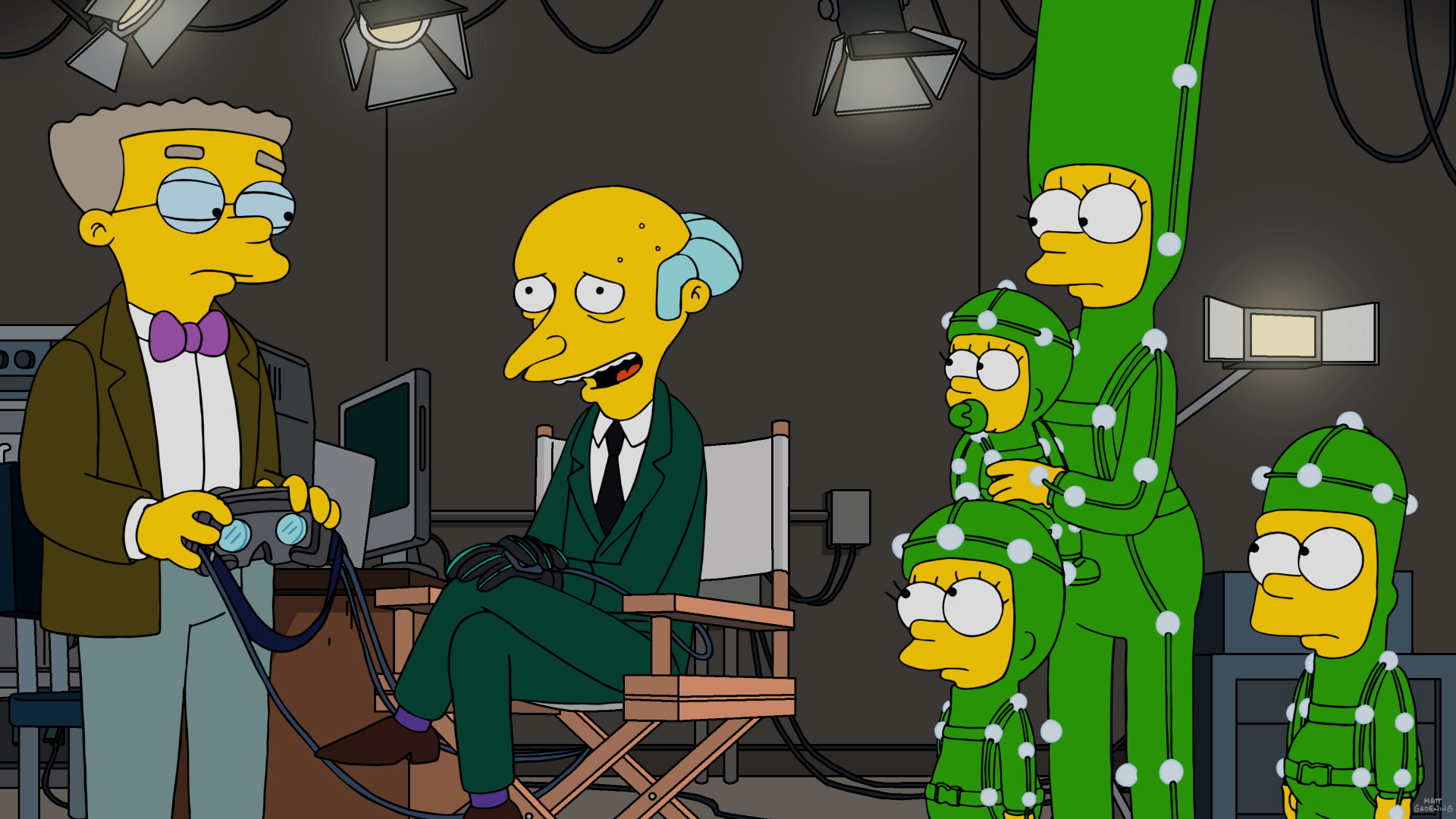 The chalkboard gag in The Simpsons last night read "I Will Stop Losing 50% of My NFL Lead-In". Well, technically, it did and didn't.
Thanks to NFL overrun (7.7/30, 22.7m) and The OT (4.6/16, 12.49m) in the Bob's Burgers slot, The Simpsons reached its highest 18-49 rating and total viewer rating since last season's NFL-inflated episode, "Teenage Mutant Milk-Caused Hurdles", with a 2.649/9 and 5.997 million viewers (adjusted up slightly from 5.964 million viewers) on Sunday (October 2) night, making it the top show excluding sports by 0.9. This means last night's episode was up 1.2 (a boost which actually is higher than the ratings a few episodes got last season; nearly 86%) and 2.6 million viewers (again, a boost higher than the actual ratings for some shows last season; just over 78%) from last week, the season premiere. However, The Simpsons was down from last year's second episode, 2.7/8 and 6.016m.
The Simpsons came 11th in the week in adults 18-49 (for the main five networks' shows), with 3.399 million of its viewers in that demographic.
Elsewhere, Fox's evening was also boosted, with Son of Zorn up 0.5 and Family Guy up 0.4 to get a 1.637/5 and 1.655/5 respectively (FG up from 1.621 unrounded), and 3.638m and 3.468m in total viewers respectively (Zorn adjusted up from prelims, FG had a miniscule drop). The Last Man on Earth barely budged to a 1.005/3 (up 0.1) and 2.496m.
The largest rating of the night was FOX's NFL overrun from 7-7:47pm with 7.7/30 and 22.697 million viewers, but it is worth mentioning all Fox shows were against football on NBC, which averaged 6.689/22 and 18.057m, which may have deflated their, still great, ratings. Due to NBC's football, Fox came second on the night, ahead of CBS by 2.3/8.
Sources: TVByTheNumbers, SpottedRatings and ShowBuzzDaily
UPDATED 29th December 2016 to include previously excluded unrounded final numbers.