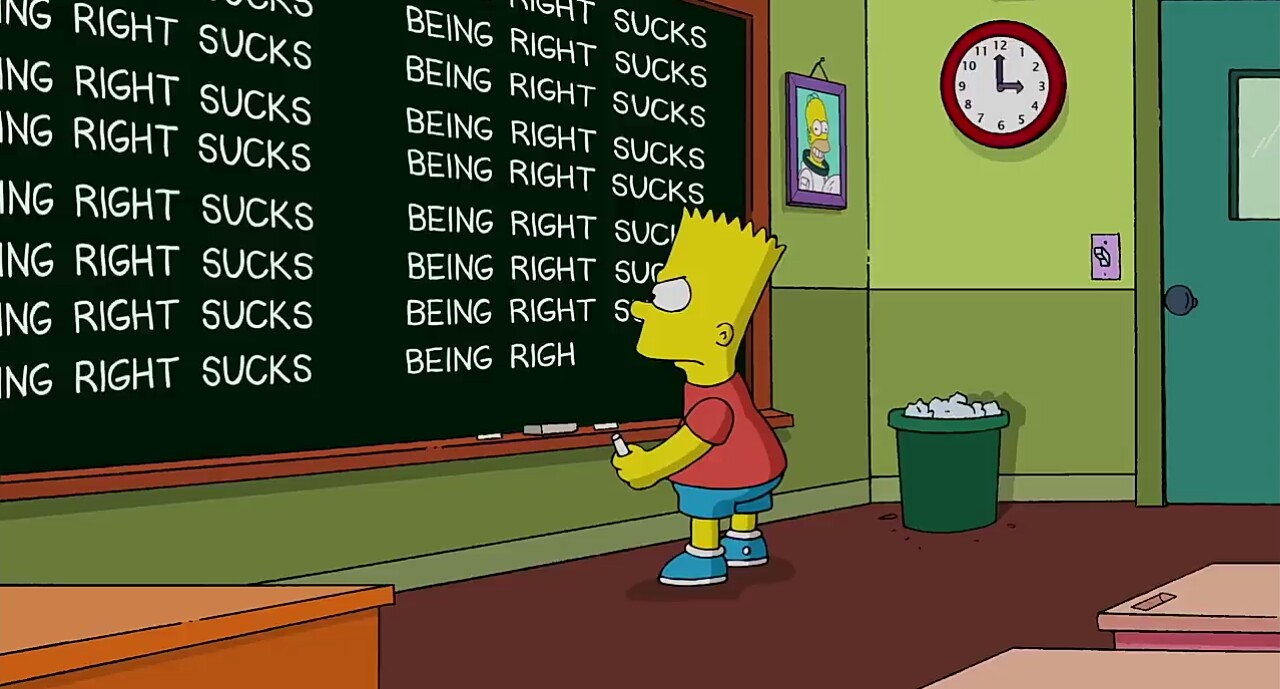 As always with a football lead-in, any show after it gets boosted. Well, The Simpsons got boosted up on Sunday by 1.7 from the last episode to a 3.103 rating (share of the 18-49 audience) and a 9% share of the overall audience (up a miniscule 0.002 from 3.101 in the prelims). 7.101 million tuned in as well to see the Simpsons travel to Cuba. The episode tied 20th for the most-watched show on American TV for the week ending November 13th in 18-49s with 3.982 million of its viewers in that demographic. Sunday night's lead-in was The OT with 6.7/21 and 18.557 million.
The last episode equalling or above a 3.0 rating was the also football-helped "Treehouse of Horror XXVII" 4 weeks ago, which scored a 3.0/10 and 7.442 million viewers. Sunday's episode was up slightly in 18-49 ratings and down in total viewers and share of total audience. No original episode was broadcast on the equivalent night last year, so no comparison can be made.
Including episodes with a football lead-in, The Simpsons is currently averaging a 2.07/6.9 rating, with a 4.804 million viewer average, up on the same period last year (the season's first SIX episodes) which had 1.95/5.8 and a 4.42 million viewer average.
Elsewhere on FOX, a 52.7% retention isn't great for Son of Zorn, with its 1.635/5 looking solid but a non-sport boosted Simpsons last week saw it dip below the point of likely renewal with 0.9; who knows where it'll be next week, except either high 0s or low 1s. Family Guy was slightly down from Zorn with 1.622/5, and also dropped just 57,000 viewers from it with 3.58m.
The highest rated show of the evening was a 4-minute NFL overrun on Fox, with 8.5/25 and 24.182 million, and second to that, Sunday Night Football on NBC averaging 7.675 and 22.513 million viewers from 8:32pm. Outside of sports, Simpsons was second behind a 60 Minutes containing a presidential interview with a 3.363/11 (the only other show of the night above a 3.0 rating outside of sports) and 20 million viewers on the dot.
Opposite 'Simpsons', there was around 25-30 million tuned into the other three main broadcast networks.
In catch-up news, The Simpsons snuck incongruously into the top 25 shows of the week ending November 6 concerning the most-watched shows after 3 days of catch-up. "There Will Be Buds" rose by 0.3 (21% of original audience) from 1.4 to 1.7, tying 24th. Family Guy came above it, as usual, but marginally, increasing 0.6 (50%) from 1.2 to a 1.8, tying 21st to be FOX's most-watched non-sport show of the week; The Simpsons second – and it appears 'Simpsons' will also be FOX's most-watched non-sport show of the week ending November 13th outside of catch-up, with it beating Wednesday night staple Empire by two tenths of a point (although, Empire'll rise by a point or nearly two after three days of catch-up)!
See you next Tuesday with analysis as FOX's Sunday will go back to normal.
(PS: Oh, and if you didn't get the chalkboard gag, here you go.)
Sources: TVByTheNumbers, SpottedRatings, ShowBuzzDaily