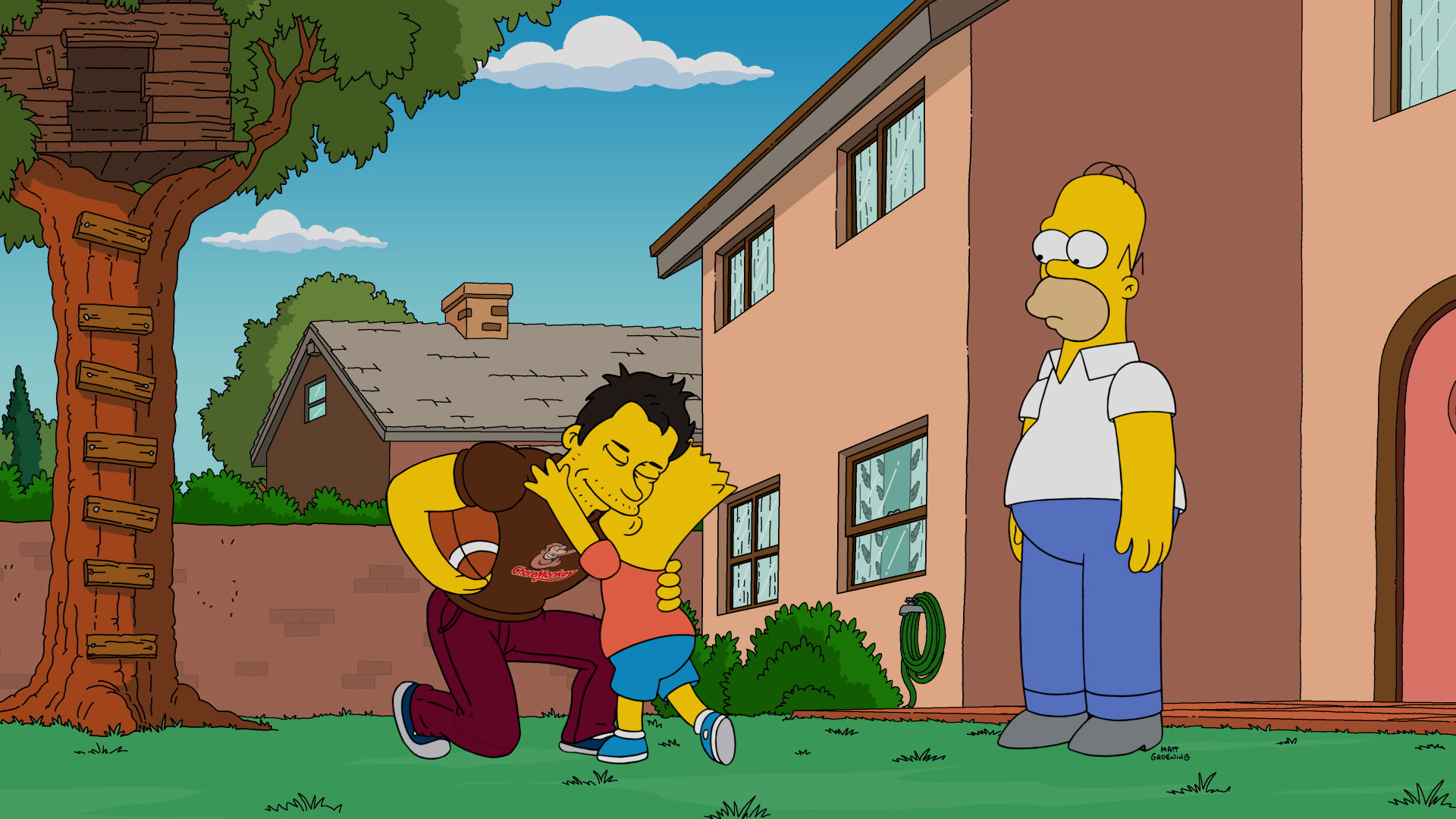 Sunday night (November 20) wasn't exactly a great one for The Simpsons, which fell below the 3m barrier for the first time this season, and for the first time ever in fall. Another compounding fact is it being beaten by Family Guy in the 18-49s, which doesn't happen usually nowadays.
Sunday's episode, which was third on the night in scripted shows, dropped by 0.1 (in unroundeds) versus the last episode to air without football as a lead-in, to 1.326; it also dropped in audience share to 4%. The episode was seen by 2.876 million viewers (adjusted down marginally, from 2.889m in the preliminaries), the lowest so far this season. Both ratings are the lowest ever for any original episode airing in fall.
Sunday's episode reportedly had a 58% 18-49 skew.
The equivalent episode last year was boosted by football so no fair comparison can be made.
The current season average is 1.99/6.5 with 4.56m; excluding episodes with a football lead-in, it is 1.43/4.8 with 3.84m.

By Sunday's equivalent episode last year, the season average was 2.0/6 with 4.6m; excluding football-boosted episodes it is 1.55/4.75 with 3.44m.

Judging by this, 'Simpsons' is on par with last season so far, with less younger viewers but more viewers overall for non-football-boosted episodes this season.
Family Guy had fewer viewers this week, at 2.735m, but beat The Simpsons, at 1.358, but had the same audience share of 4% and was also second in scripted shows among 18-49s to NCIS: Los Angeles (1.5/4) on a football-inflated CBS. FOX's schedule elsewhere was buoyed by two Bob's Burgers instead of one and the less retentive Son of Zorn, with a 1.063/3 and 2.345m and 1.150/4 and 2.462m respectively.
Opposite, the American Music Awards on ABC was The Simpsons' bane, however, it dropped by a substantial 1.1 year-on-year, to an average of 2.4/7 and 8.182m. Additionally, mainstay Sunday Night Football on NBC continued riding high (in respect to the other shows on US TV at the moment) with 6.2/19 and 18.729m. Elsewhere, 14.891m were tuned into football-boosted CBS for 60 Minutes which scored a 2.6/8. Overall, The Simpsons was opposite a sizeable 30 million over the other broadcast networks, a few million up on usual. It seems The Simpsons was the show that got squeezed out.
In catch-up news, last week's Cuba-centred episode tacked on 0.2 (6% of its original 3.1) to a 3.3 rating after 3 days of catch-up, to become seventh overall in programmes of the week ending November 13 after three days of catch-up viewing, and was second on FOX, to Empire on FOX (which gained 1.2 in catch-up to 4.1).
I'll be back the Tuesday after next to see if Homer's litigation battle with Mr. Burns can park more bums on seats.
Sources: TVByTheNumbers, SpottedRatings, ShowBuzzDaily
UPDATED 29th December 2016 to include previously excluded unrounded final numbers.