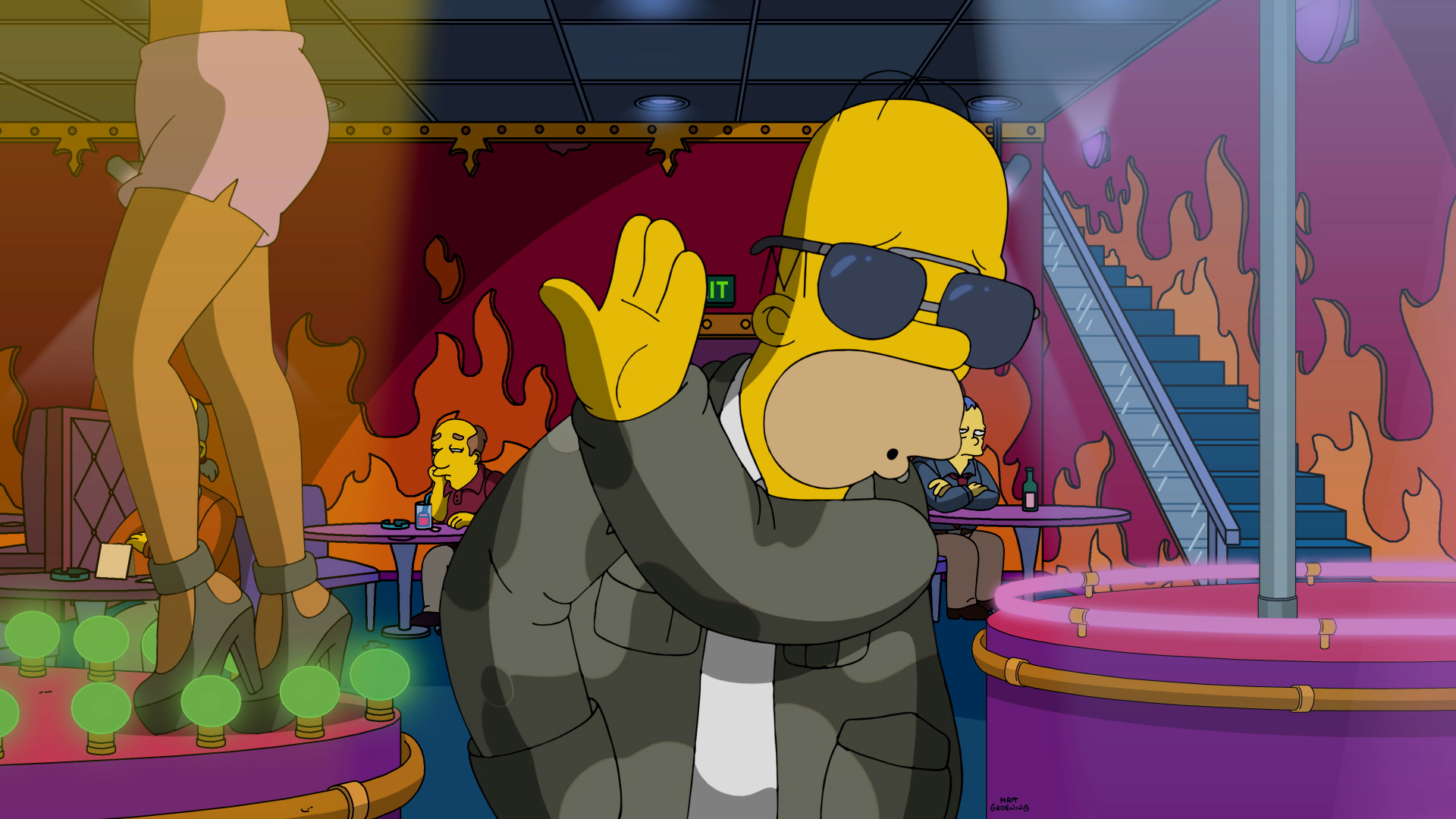 After a week off, The Simpsons returned slightly down, but definitely showed the least damage on FOX's schedule.
"There Will Be Buds" scored a 1.4 rating/share (or 1.384 in the unroundeds) in 18-49s, tying with the season premiere. The episode hit a season low with 3.143 million viewers (down from 3.167m in the preliminaries), and was the only show on FOX over the 3m barrier. The episode tied for the top scripted show of the night (with NCIS: Los Angeles), and also had a 5% share of the audience. Furthermore, Simpsons was more popular among the 25-54s, with a 1.5% share in that audience.
Sunday's lacrosse-themed episode recorded another decline, however, with it being marginally down from equivalent episode last year, "Friend with Benefit", which garnered a 1.5 rating and 3.597 million, yet Sunday's episode was higher than "Benefit"'s 4% audience share.
Elsewhere on FOX, Son of Zorn paid a visit to fractional town it looks like it may not return from, recording a 0.911/3 rating, yet staying the right side of the 2m barrier, with 2.081m. Family Guy was second for FOX's night, with a 1.246/4 rating and hitting 2.6m viewers on the dot. Bob's Burgers hit the ground hard, dropping four tenths from its last outing (which may have had local football as a lead-in to help) to 1.033/3 and declined a fair bit in viewers too with 2.422m.
Top show on broadcast TV of the night was, inevitably, football, on NBC, which averaged 6.6/20 and 18.325 million from 8:30pm-11:45pm. Against Simpsons, there was in the region of 26-29 million tuned into the other three main networks.
Next week, a visit to Cuba sees football before it, so expect the show to zoom into the 2s and 5/6 million viewers again.
UPDATED 29th December 2016 to include previously excluded unrounded final numbers.