Shelbyville has just been released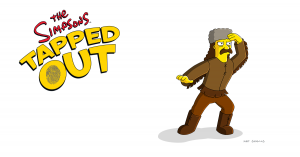 with the new First Time Packs update! Login now and enjoy some items from the other town including Jebediah Springfield and Shelbyville Manhattan!
Be sure to check our update page for all the infos you'll need!
Don't miss also a sneak peek at the next event, Homer the Heretic, coming January 3rd, by checking the update page.
And don't forget to login to progress in the Winter 2016 event too!