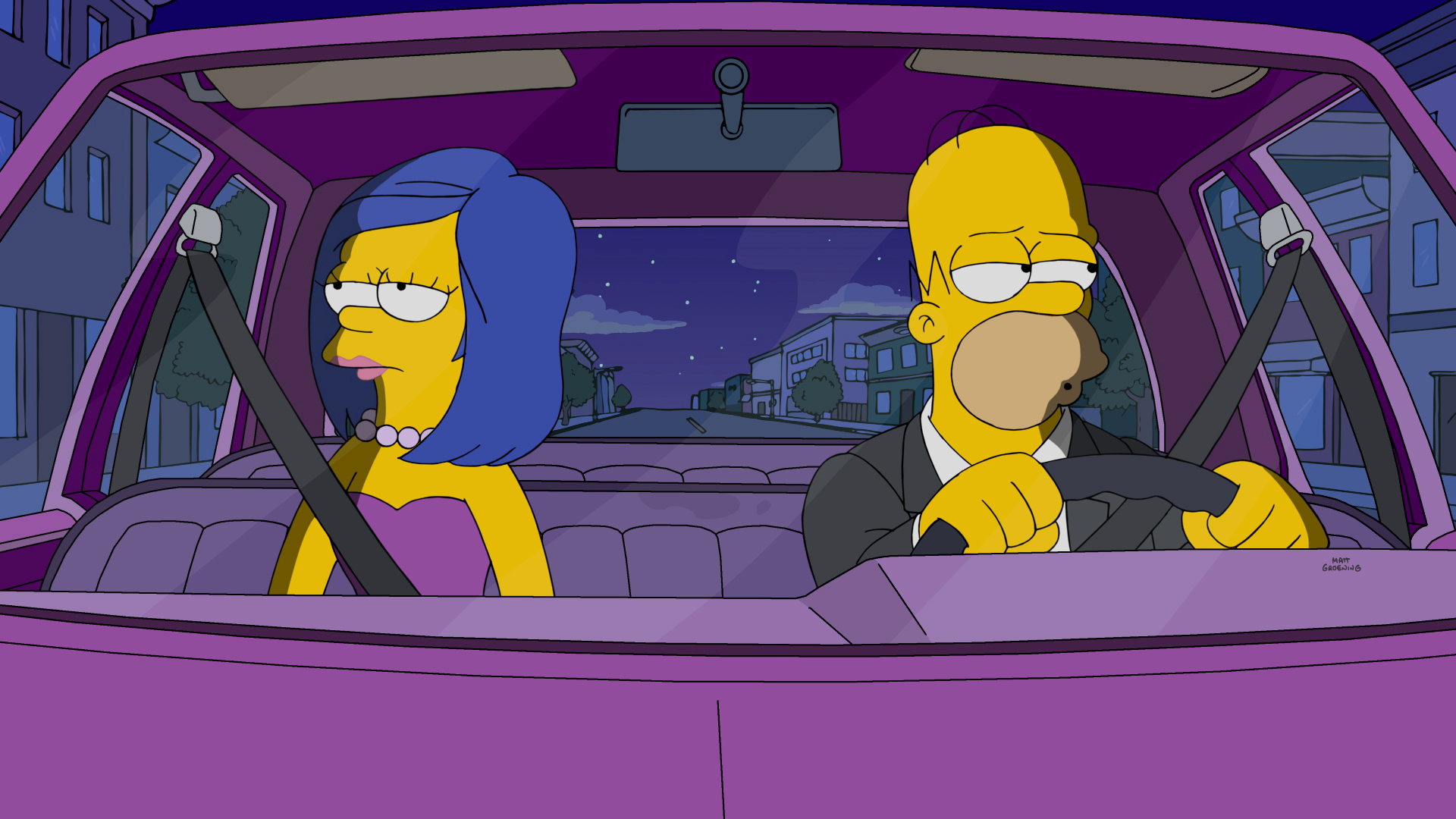 Last Sunday's episode, which saw Burns attempt to break up Marge and Homer, recorded a 1.0/4 rating, with an overall viewership of 2.344m. The 18-49 rating is the same as the previous episode's, but Sunday's episode was up in viewership from the last episode's 2.302m – it's strange to see audiences go up considering they usually decrease as we go into summer and the extreme back end of the season. The episode had a 55% 18-49 skew, just behind "Bob's Burgers"' 57%.
With one episode to go, the current season average is 1.76, 4.108 million viewers and 5.7% audience share. By the same point last season, the average was slightly higher at 1.77 and slightly lower at 4.068 million viewers and 5.3% audience share.
The episode – plus "Bob's Burgers" – were the only shows on FOX's lineup with an audience of above two million, as "Family Guy" took the night off. As aforementioned, Sunday's episode tied in rounded ratings with three other shows – "America's Funniest Home Videos", "NCIS: Los Angeles" and "Chicago Justice", the latter two being scripted.
The audience during "The Simpsons"' broadcast on the other broadcast networks was 20 million, lower than usual – which doesn't explain why Sunday's episode was up in overall viewership.
I'm back on May 23rd for analysis of the ratings for the last episode of the season. Bye for now!
Sources: TVBytheNumbers, SpottedRatings, ShowBuzzDaily, TVSeriesFinale