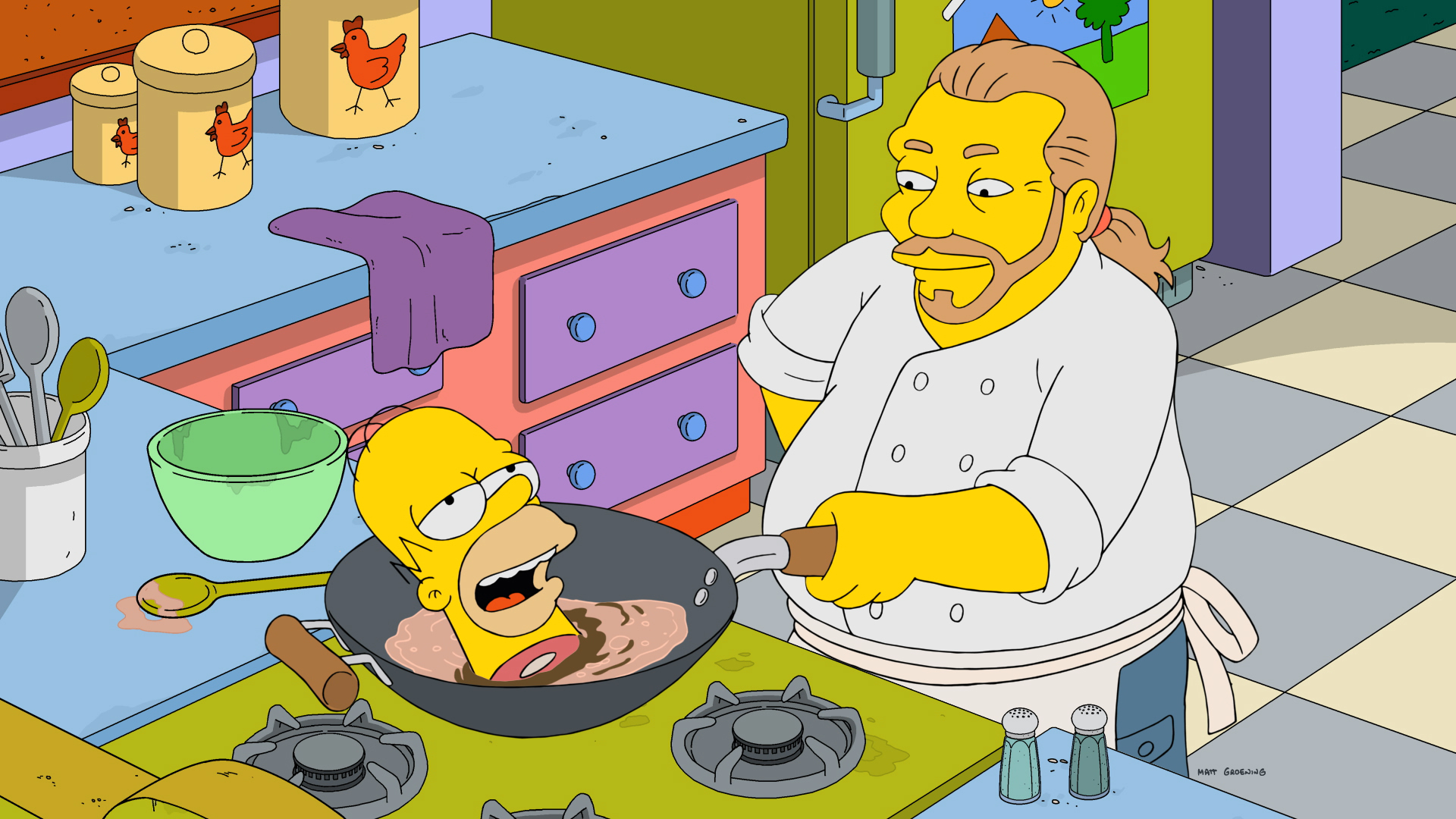 There are two possible reasons why the latest episode of "The Simpsons" was lifted to a season high – either due to the ripples from local football overruns in some Fox markets in the 7pm hour extending through "Bob's Burgers" lifted it, or it was due to the fact it was the annual "Treehouse of Horror" special, which usually sees some sort of lift.
While it may not be possible to discern the extent to which either had on Sunday's episode, it can at least be said there was a definite increase in both 18-49 viewers and overall viewership from the last episode. Sunday's outing scored a 1.6/6 demo rating, and entertained 3.659 million viewers – both up from the last episode (1.3/5, 2.905m), and in fact is so far a season high (excluding the football-boosted episode). The episode had a 56% 18-49 skew, and the episode had around 2.049 million; it was also the top scripted show of the night in the 18-49 demographic on Fox and broadcast TV.
Comparison to last year's "Treehouse of Horror" are invalid, since that edition had a direct football lead-in, and in all Fox markets.
So far, this season is averaging 1.6/6 and 3.768 million viewers (excluding the football-boosted episode: 1.4/5 and 3.275 million).
"The Simpsons"' opposition on the other broadcast networks this time around amounted to around 25-28 million viewers, the highest so far this season.
No new "Simpsons" this Sunday due to the World Series, so the next post from me will be in two Tuesdays' time. Until then…
Sources: SpottedRatings, ShowBuzzDaily