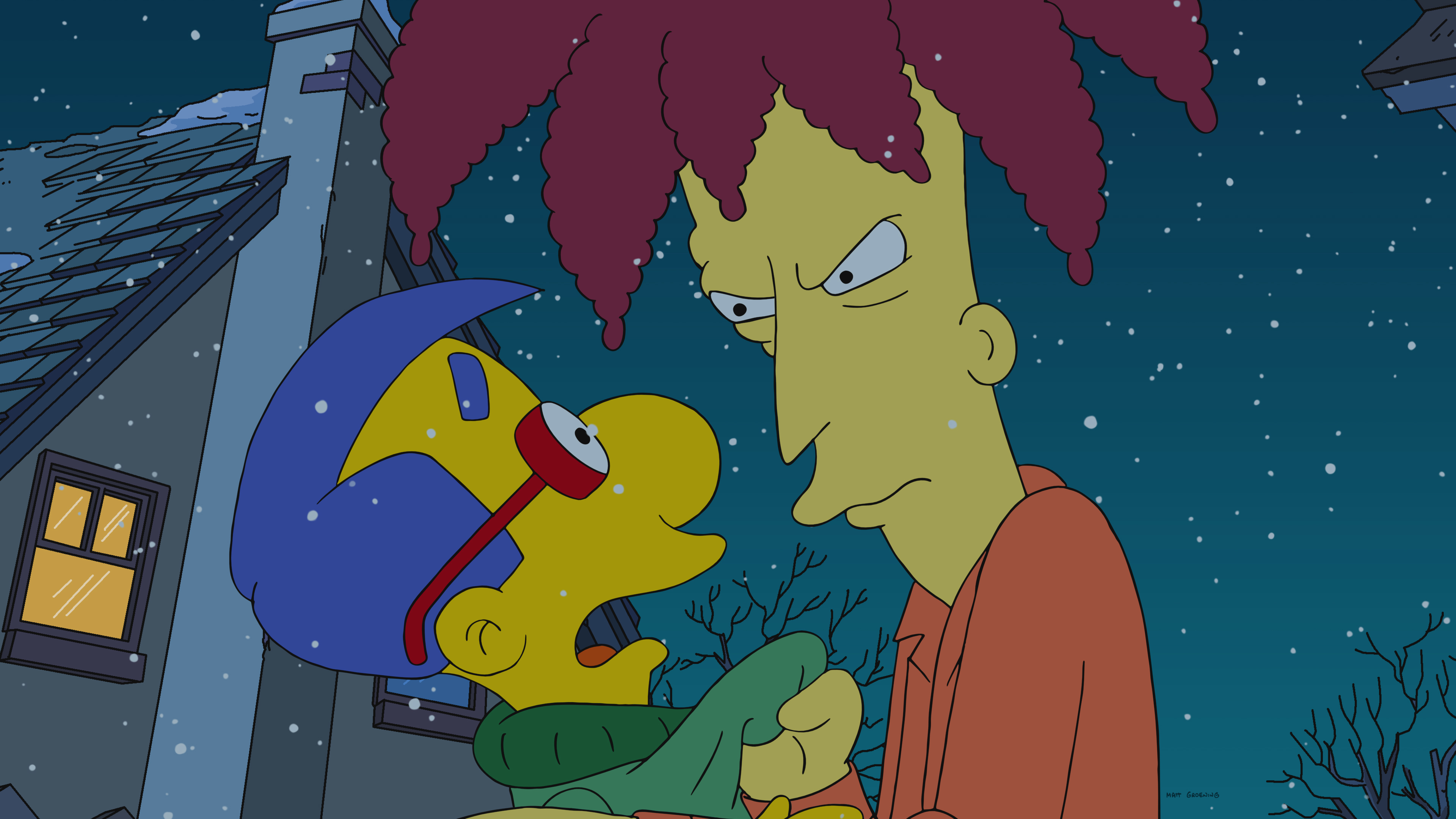 A larger NFL lead-in – plus it overrunning causing "The Simpsons" to start away from normal program junctions – aided the yellow clan to pull in its best performance so far this season – since the second episode of the year in January, in fact.
Sunday's episode scored 2.3/8 and 6.063 million viewers.
The episode, as aforementioned, is a season high, beating the previous high of also-football-boosted "Springfield Splendor", which had 2.2/8 and 5.245 million viewers. Sunday's episode – "Gone Boy" – is the most-watched "Simpsons" outing since the 15th January, when "The Great Fatsby" recorded 2.8/8 and 6.9m. In the 18-49 demo and share, it is equal to the equivalent episode last year (2.3/8) – and up in viewers (5.6m).
The NFL boost also made "The Simpsons", once again, the most watched non-sport show on broadcast TV (the Big Four networks) on Sunday night in the 18-49 demographic. It ranked fifth in viewers of non-sport shows on broadcast.
The episode had a 49% 18-49 skew, equating to around 2.97m viewers in that demographic.
After nine episodes, this season is averaging 1.6/6 and 3.96m, down from this time last season – after ten episodes, it was averaging 2.0/7 and 4.79m.
"Gone Boy"'s high viewership may have been down to the fact, that, compared to last week, there were around 10 million fewer viewers around in "The Simpsons"' timeslot, and so less competition.
In catch-up news, the last episode grew by 0.2 after three days of catch-up to 1.9, tying 17th for the most-watched broadcast shows of that week in the demo.
See you on January 9 for ratings analysis of the first episode of 2018 – will an Ed Sheeran guest spot boost the figures?
Sources: TVBytheNumbers, SpottedRatings, ShowBuzzDaily